Do you know, Solana is the fastest blockchain in the world and the fastest growing ecosystem in crypto, with over 400 projects spanning DeFi, NFTs, Web3 and more?
Solana is a blockchain platform designed to host decentralized, scalable applications. Solana is designed to support smart contracts and the creation of decentralized applications, or dapps. The blockchain operates on both a proof of history (PoH) and proof of stake (PoS) model.
While Solana launched in 2020, it is one of the most popular cryptocurrencies among more than 10,000 that currently exist. This blockchain database manages and tracks the currency, and effectively records every transaction that's ever occurred in it, like a long running receipt. This decentralized setup makes the network more robust, and users can make transactions without the need of an intermediary.
Why you should keep an eye on Solana
● Solana is the fastest network on the block
Solana is all about speed, needing only 400 milliseconds to mine a block. It can handle up to 50,000 TPS and is capable of ramping up to 65,000 TPS. With Ethereum being Solana's biggest rival and it's likely converting from a proof-of-work consensus algorithm to a proof-of-stake, Solana still has the edge on transaction speeds and costs in the coming year.
● Solana Is Easier to Program
Solana runs on software called< Rust Programming Language, the most popular software among developers. Rust can build a wide variety of applications, such as games and blockchains, and is easy to use and more familiar. This makes Solana a more accessible platform for deploying apps, which has resulted in the exponential growth of the Solana ecosystem and made it a coin to keep an eye on in the coming year.
Costs Per Transaction
Every transaction has a fee (typically called "gas" in crypto lingo) paid to the computers that process them. This fee varies from blockchain to blockchain. Solana is vastly cheaper at an average cost per transaction of $0.00025.
● Solana Doesn't Have a Mempool Problem
A mempool is a waiting area where a processed transaction waits before it is accepted by the blockchain. One of Solana's greatest advantages is Solana doesn't have a waiting period between processing a transaction and adding that transaction to the blockchain. Essentially, it doesn't have a mempool. Instead, transactions are accepted nearly instantaneously.
● Solana is better for the Environment
Solana uses Proof of Stake (PoS) and Proof of History (PoH) algorithms, which are 99.9% more energy-efficient than Proof of Work (PoW). Solana is simply better for the environment which makes it a much more appealing alternative to its users and environmental groups.
● Solana has the third-largest futures market
Solana currently owns the third-largest futures open interest, which is the most relevant metric in derivatives contracts. The aggregate derives the total number of contracts held on its network by market participants regardless of its recent trading capacity. Despite its sharp dive in price value in early November, its current open futures interest held its previous positions.
How To Stake and Earn $SOL
To stake your SOL you need to use your preferred Wallet (most common are Solflare, Sollet or Phantom Wallet) to create a stake account from your main account and then you delegate that stake account to your chosen validator, you can search by their name (our validator is called 01node) or vote account address.
Our vote account address is: BH7asDZbKkTmT3UWiNfmMVRgQEEpXoVThGPmQfgWwDhg
Status: Mainnet
Fee:5%
Uptime:99.9%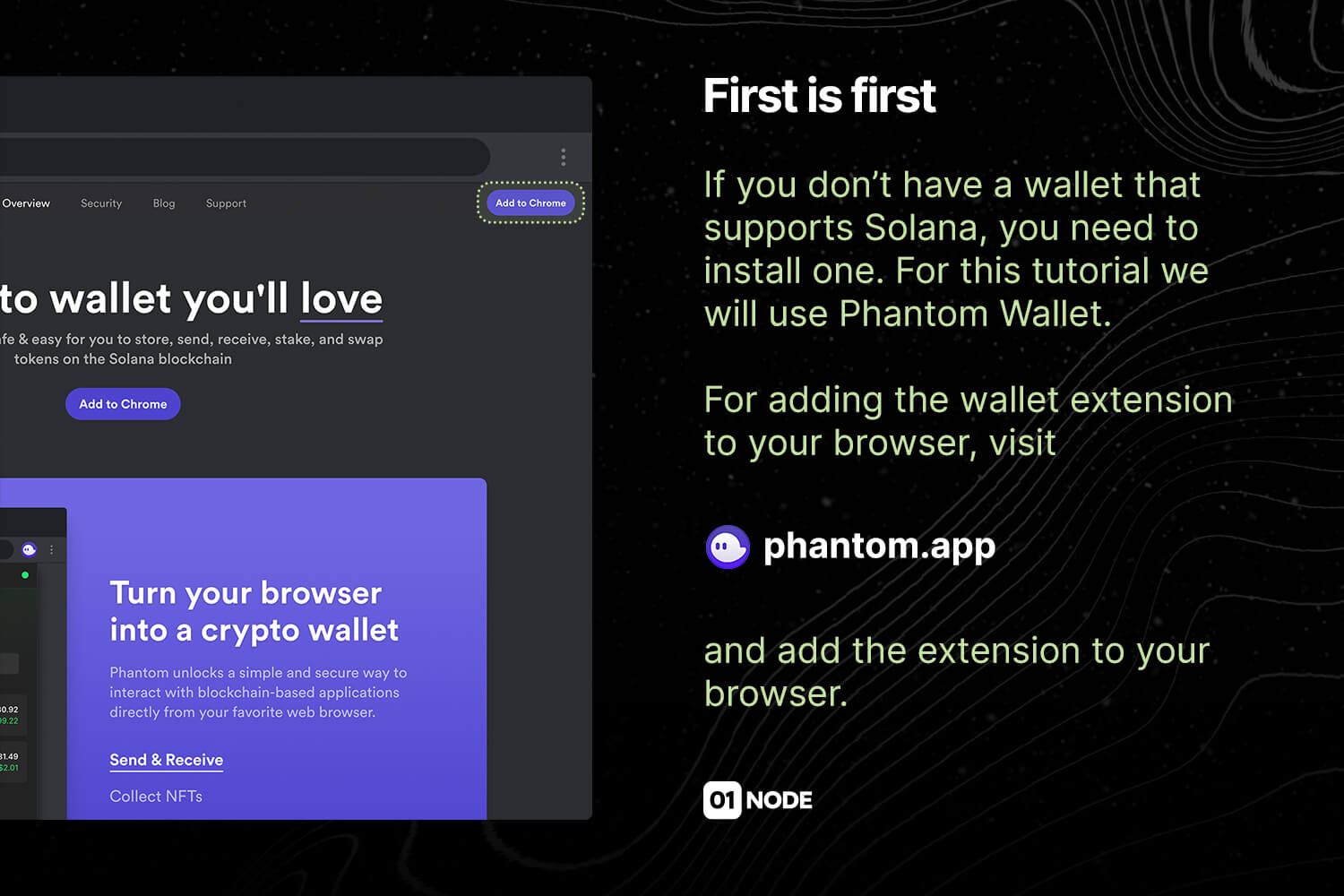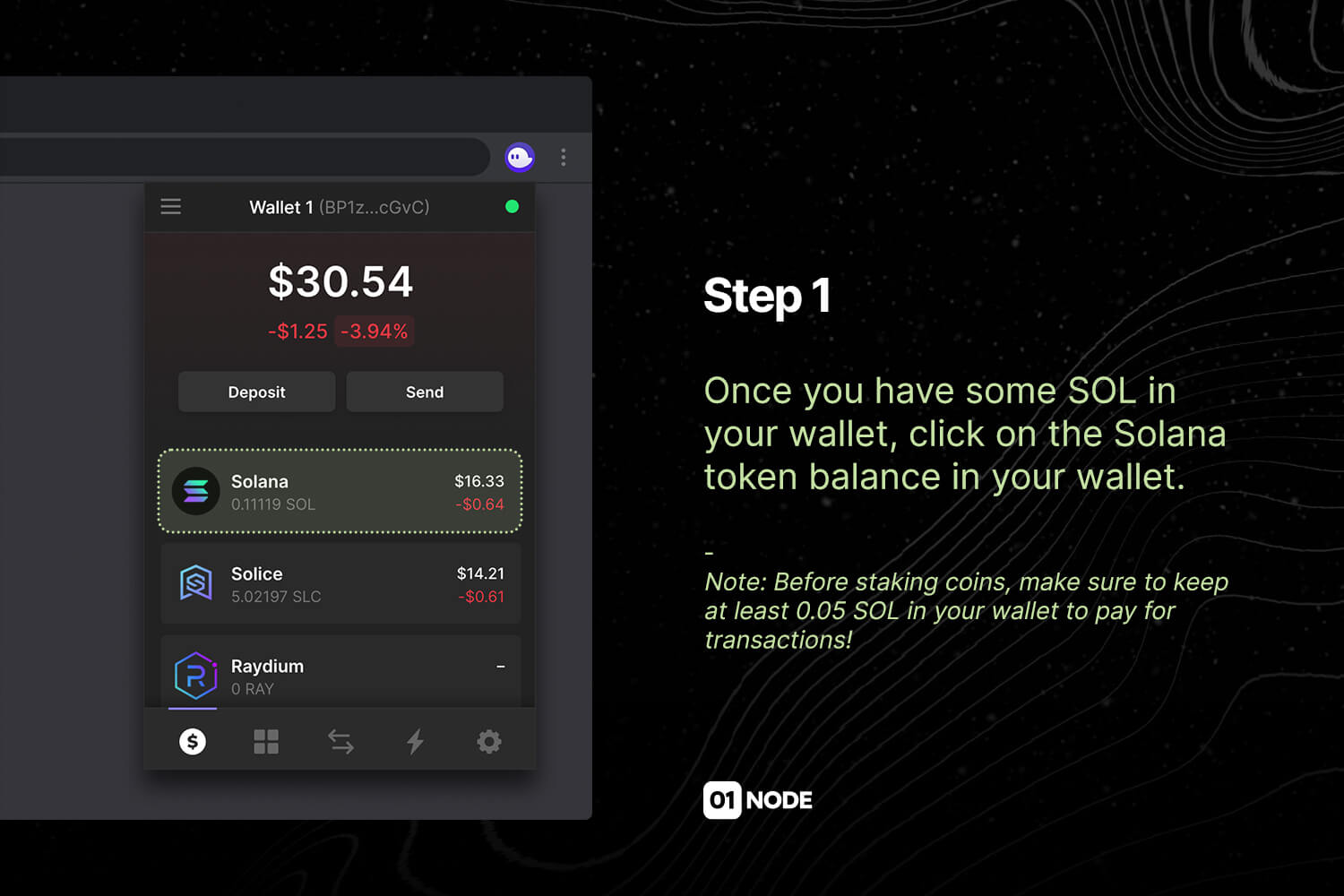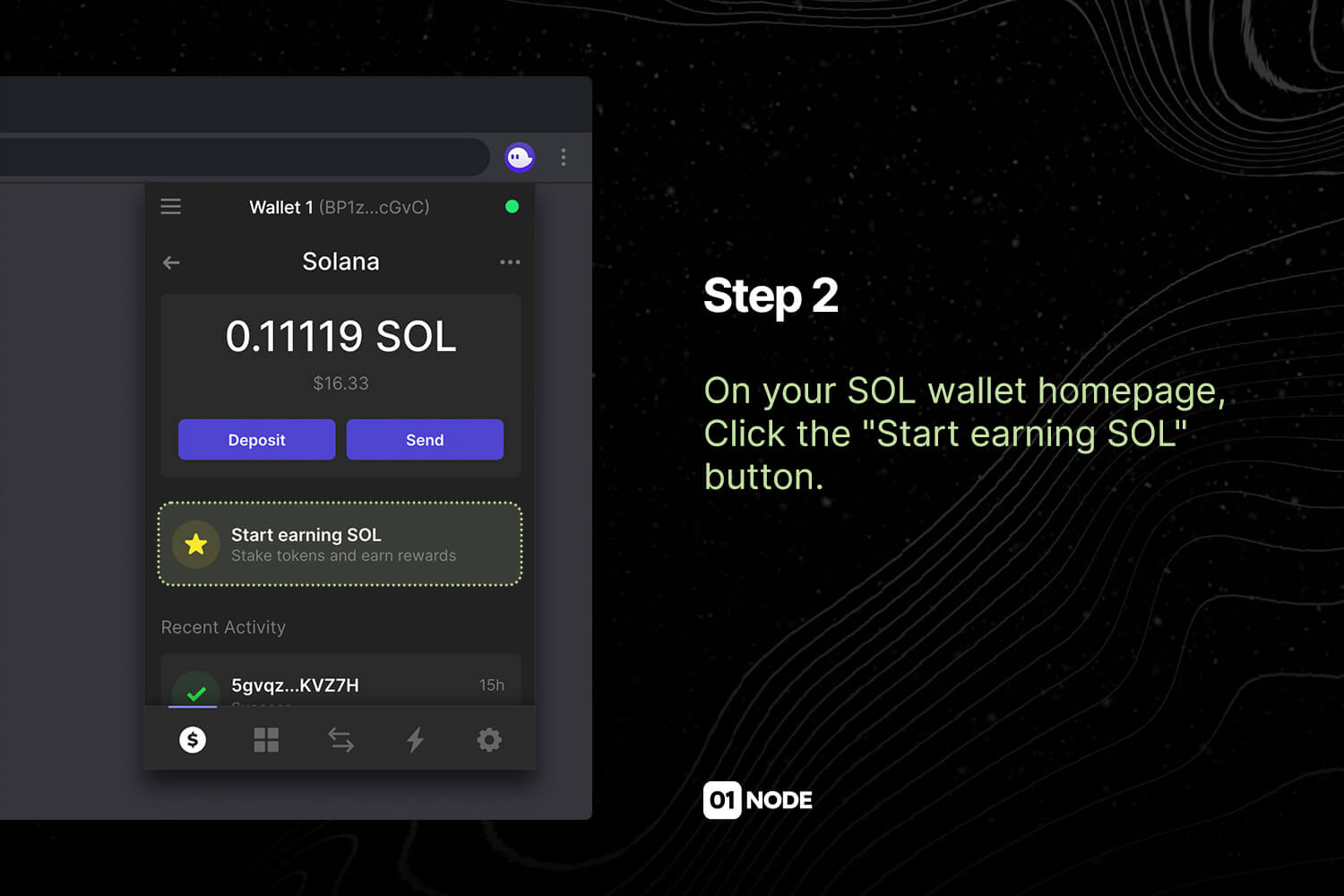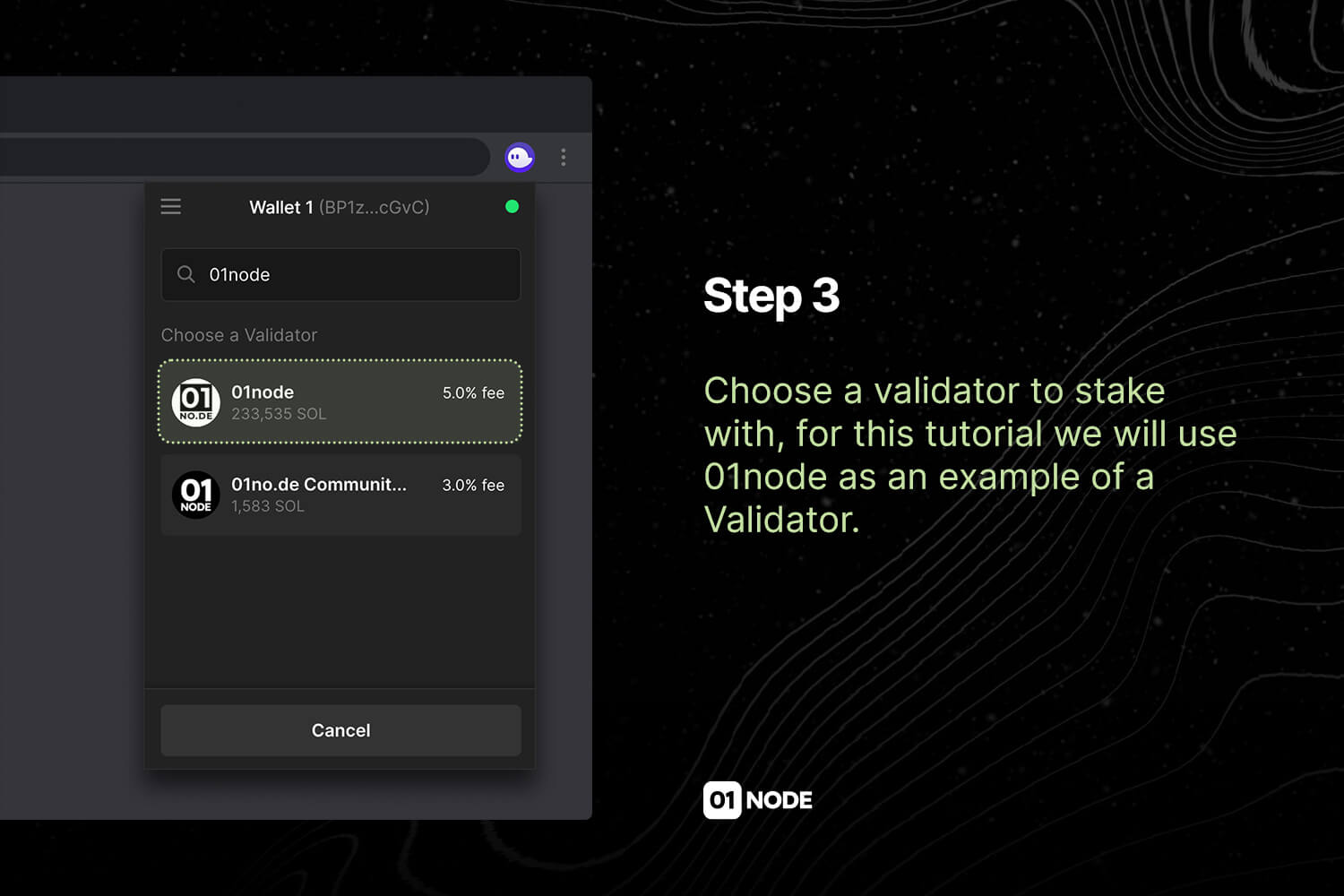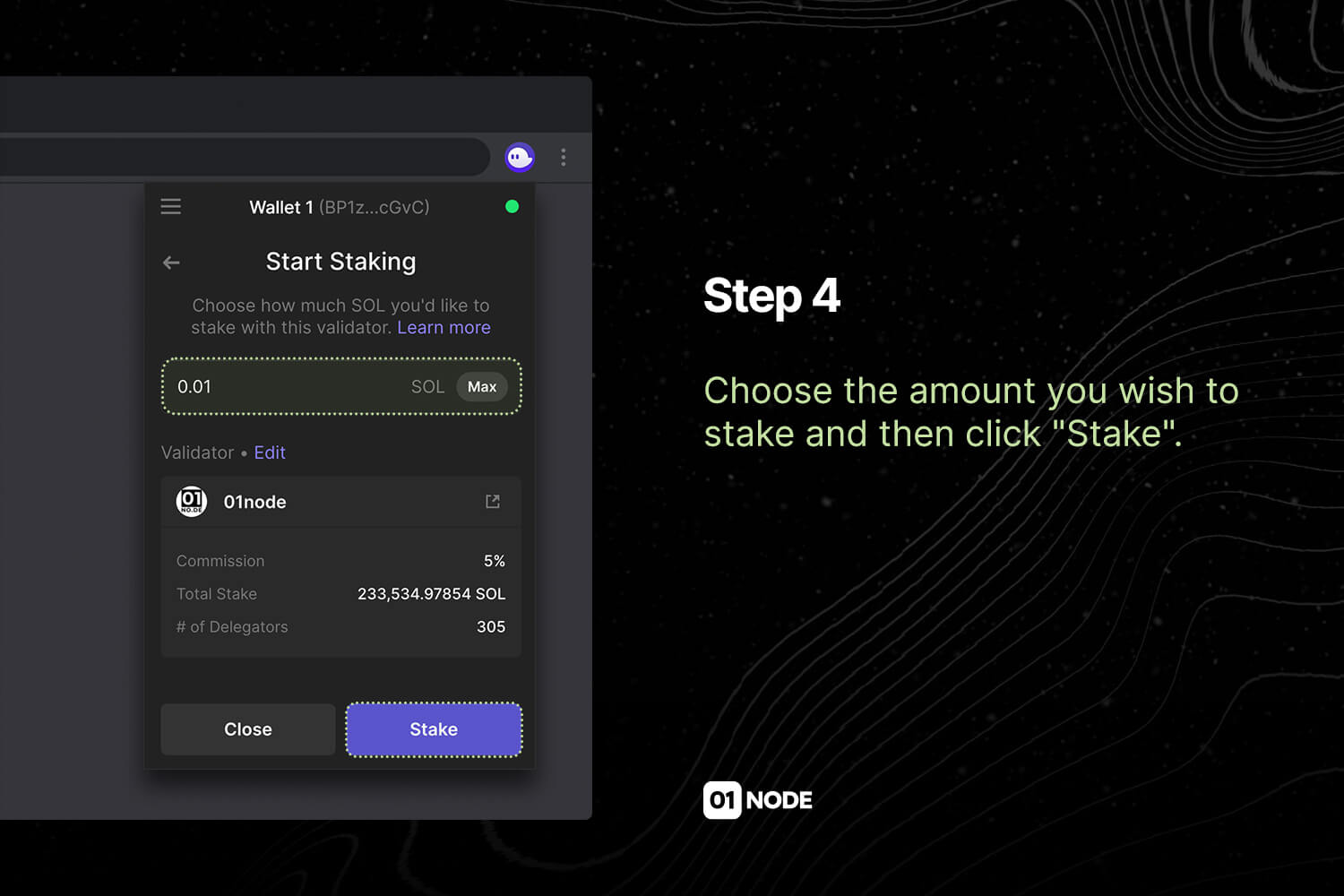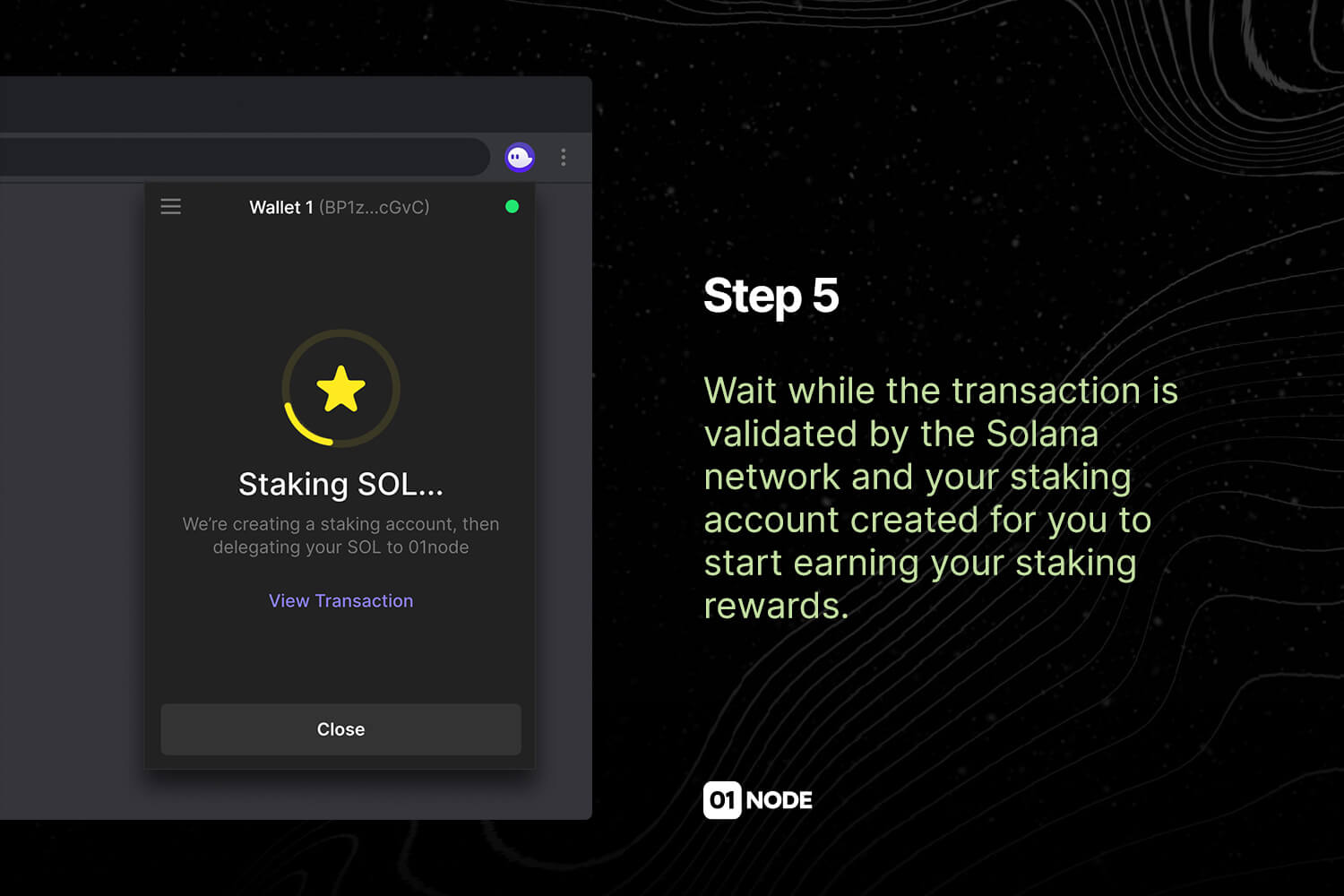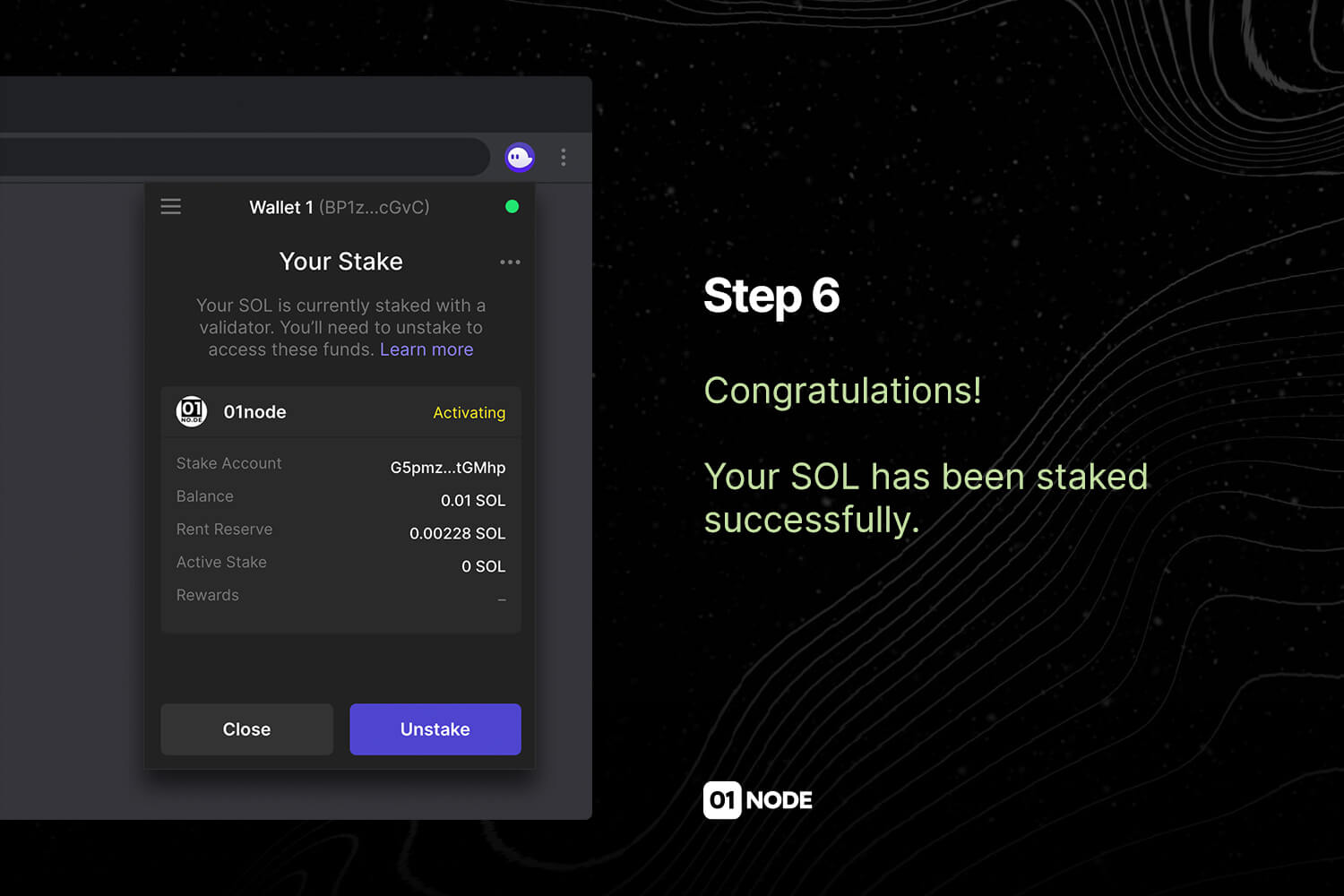 Conclusion
$SOL has grown 13,300% since the start of 2021 and is looking forward to do more in 2022. Solana has a favorable environment for prominent ideas, attracting new investors and developers. The number of new projects on Solana seems to increase as the blockchain has a large capacity to handle a large number of transactions.
ABOUT 01NODE
As a current validator on many major PoS networks, 01node has the expertise and time tested infrastructure to be a highly secure and reliable node. Our existing validator nodes have secured value on several POS networks since their inception such as Terra, Iris, Cosmos, Kava, E-money, IOV, Solana, Secret Network, and others who will soon launch like Polkadot, Certik chain, and Near Protocol. Collectively, we currently secure nearly $160M in user-staked assets.
We aim to provide the best performance and reliability through our physical infrastructure collocated in tier-3 datacenters. Our track record shows this reliability, and the great focus we have on security and best practices for every service we offer.