What is Osmosis?
**Osmosis** Zone is an open-source DeFi platform based on Inter Blockchain Communication (IBC) technology developed for the Cosmos Network. Osmosis is an advanced AMM protocol built using the Cosmos SDK that will allow developers to design, build, and deploy their own customized AMMs. Osmosis' mainnet has launched in June 2021.
What is OSMO?
OSMO, the native token of the Osmosis network, is a governance token used to vote on proposals, as well as to pay transaction fees and to provide rewards to participants for providing security to the chain.
Where to buy OSMO?
How to delegate OSMO?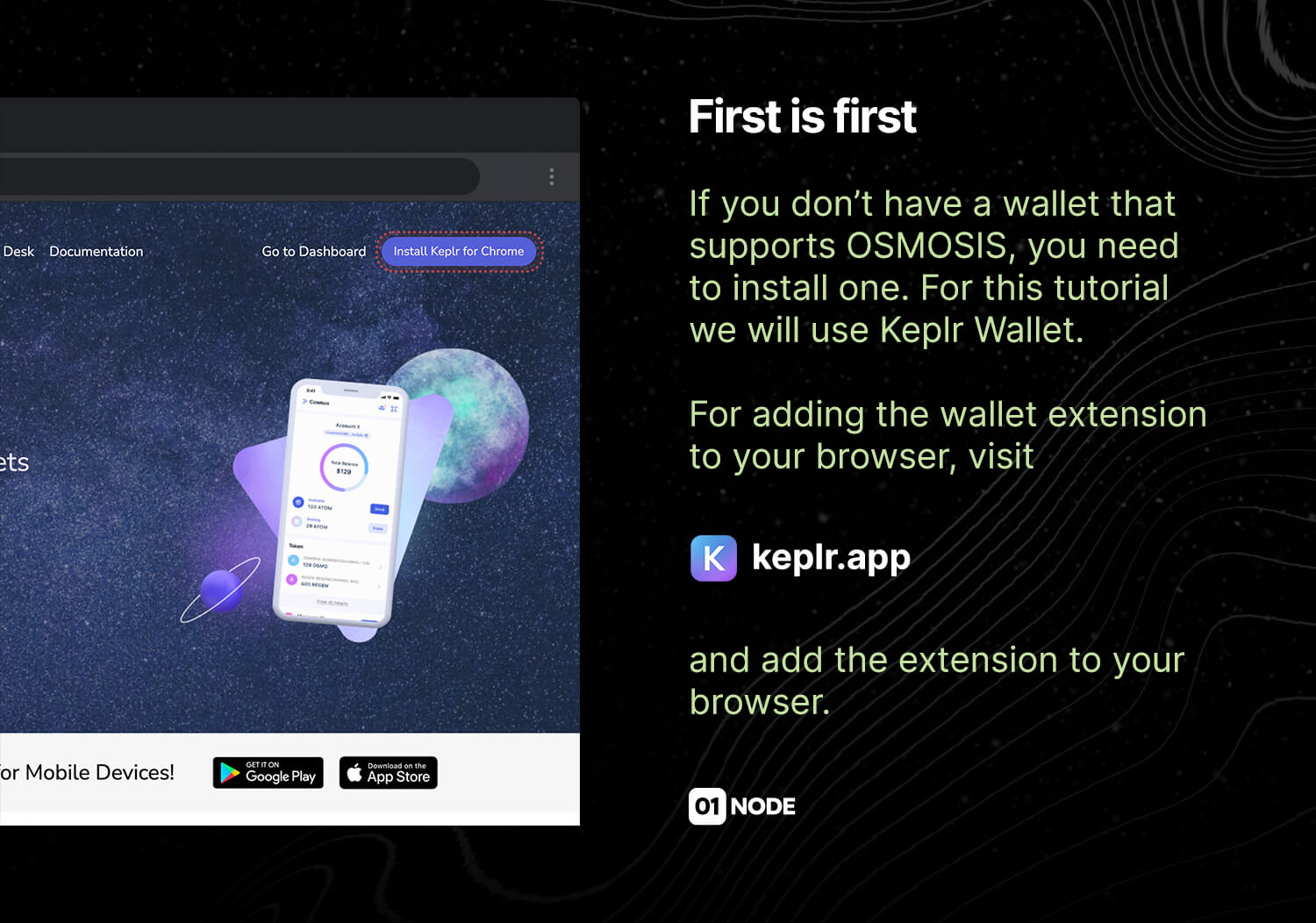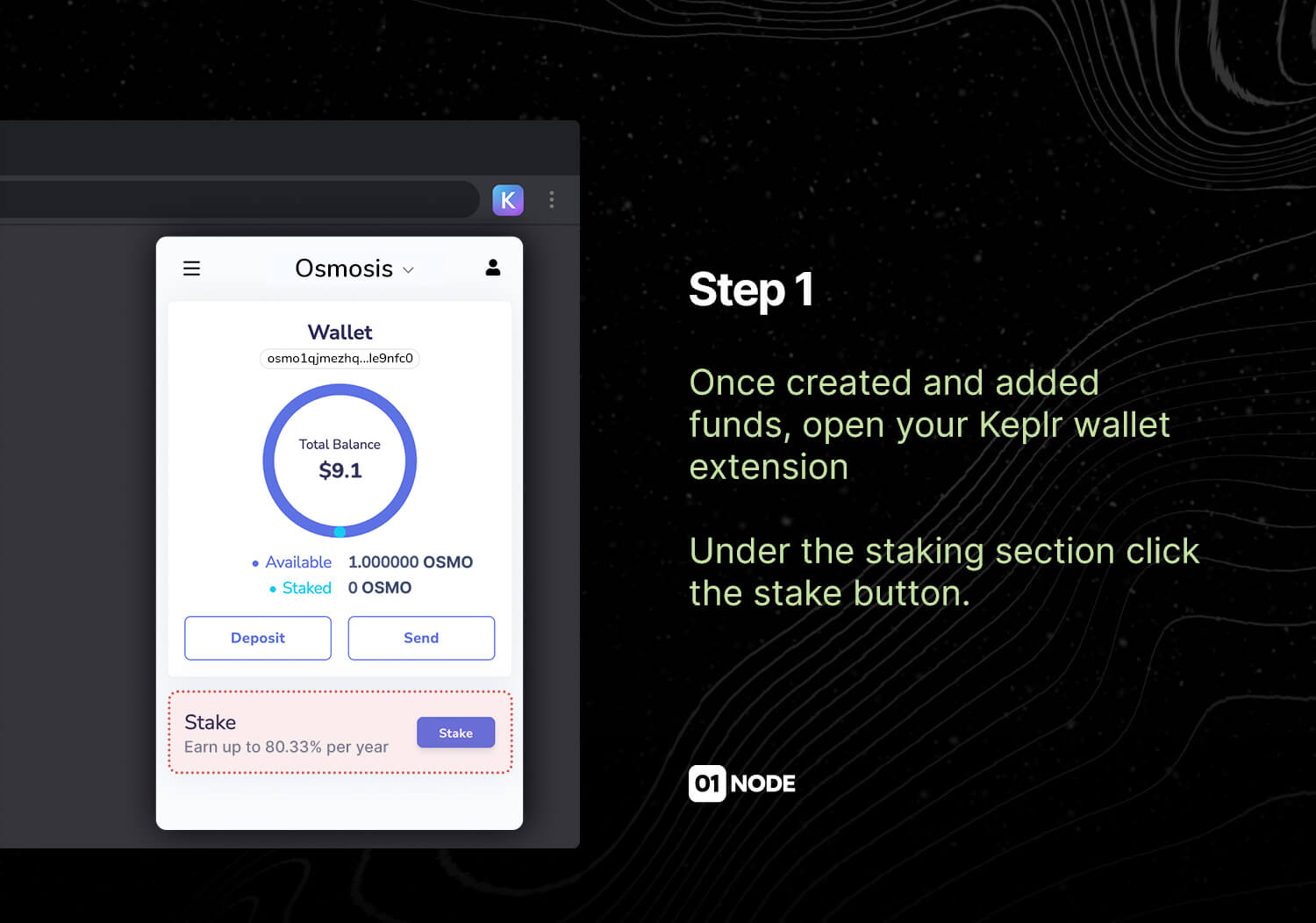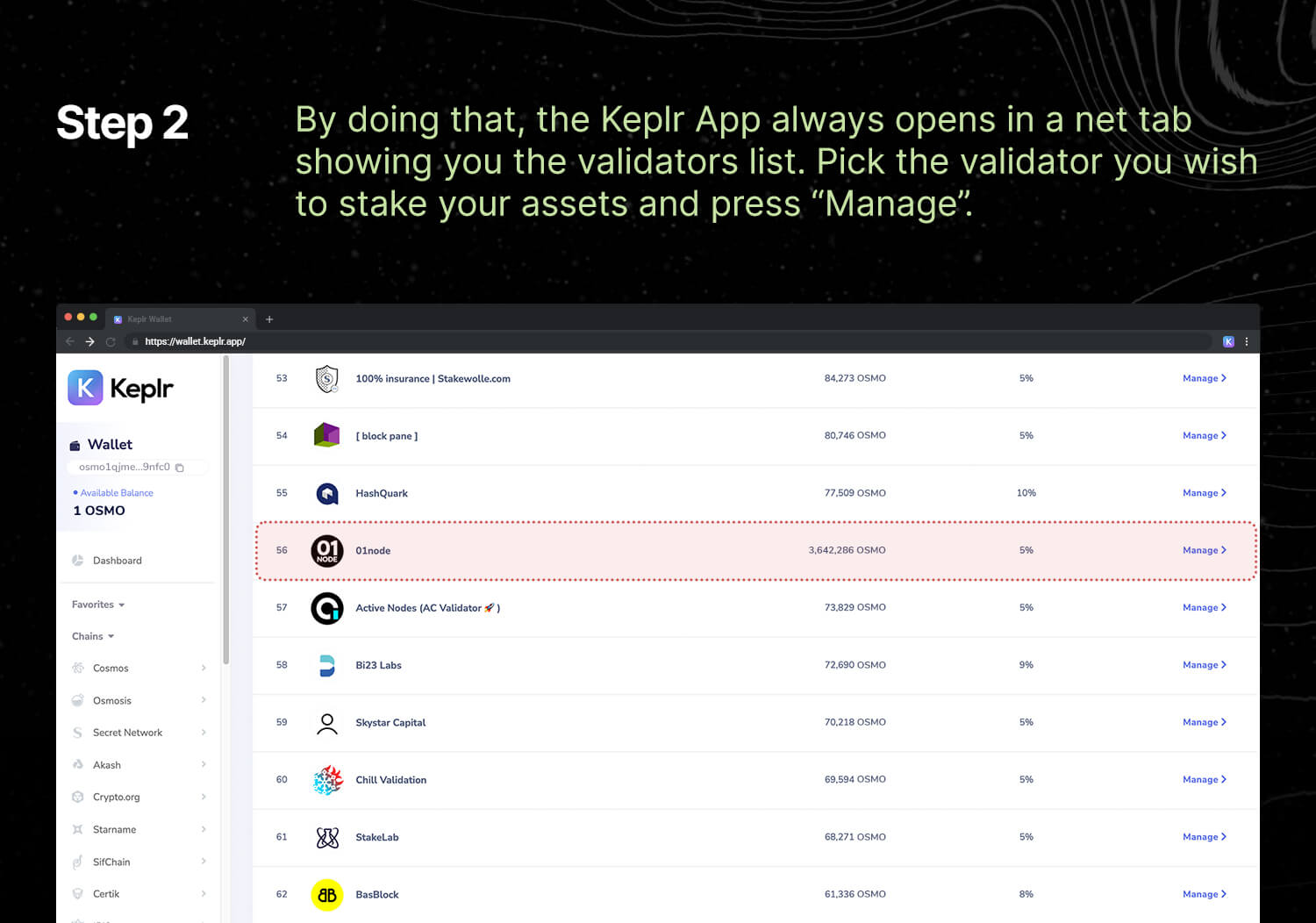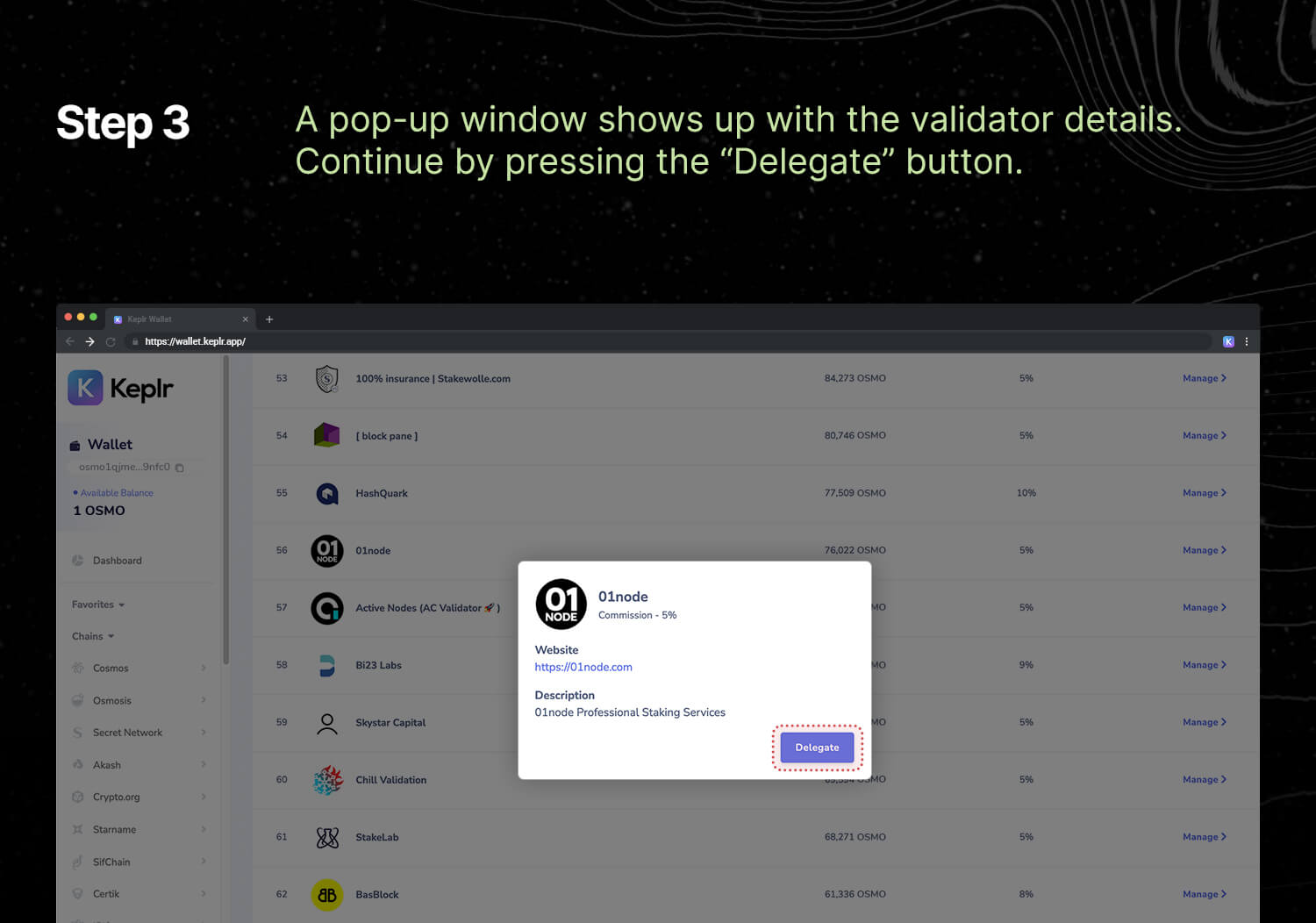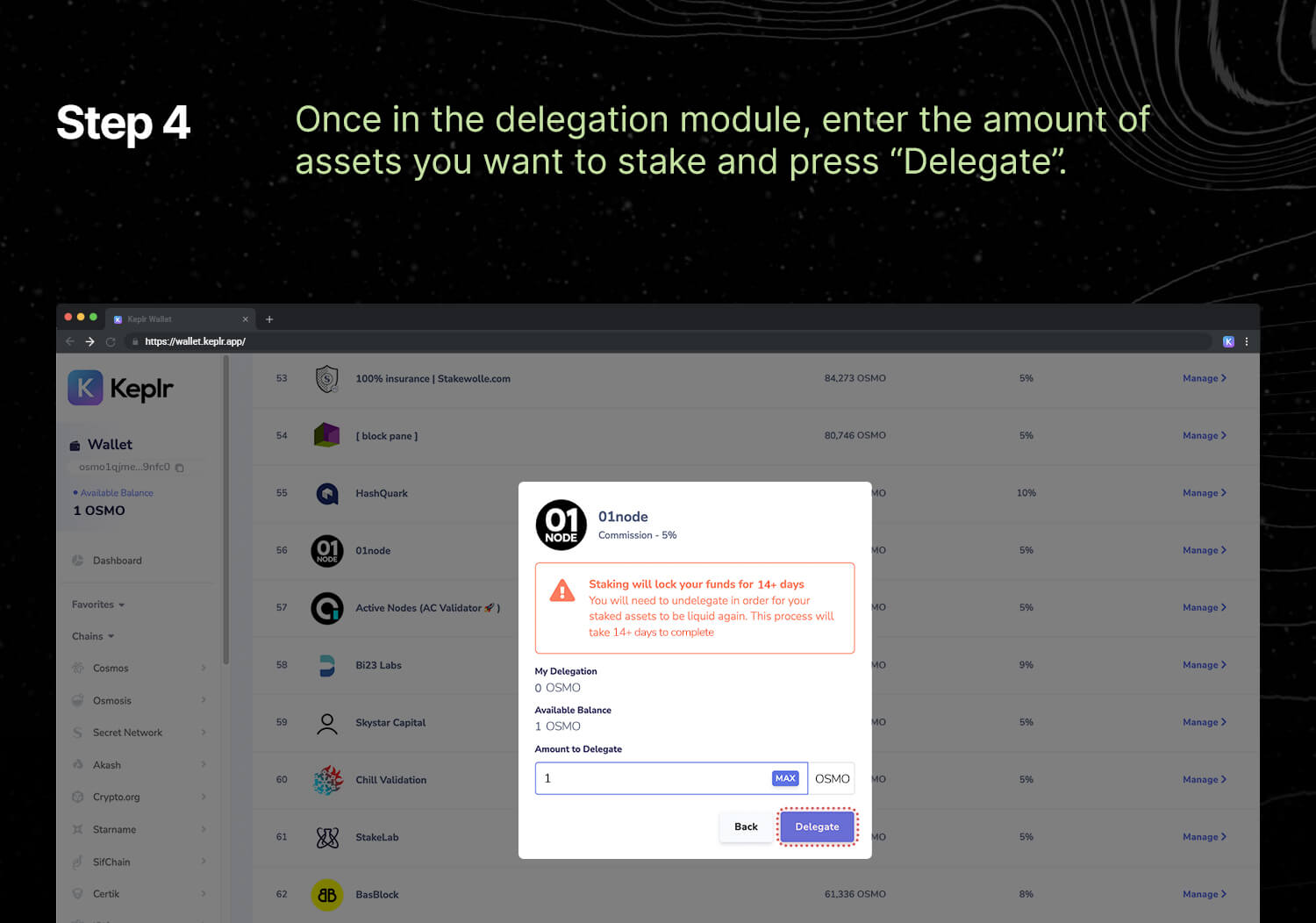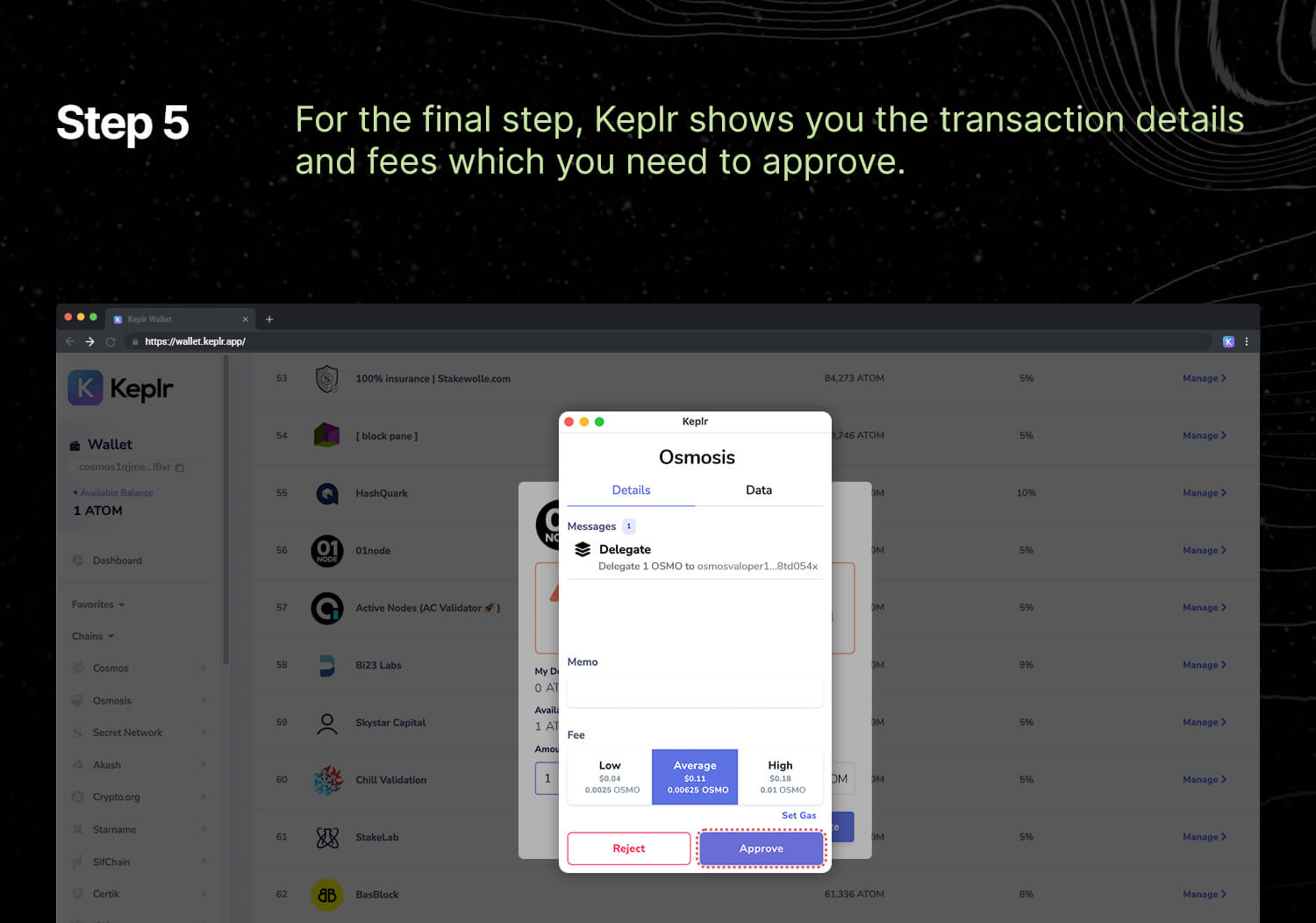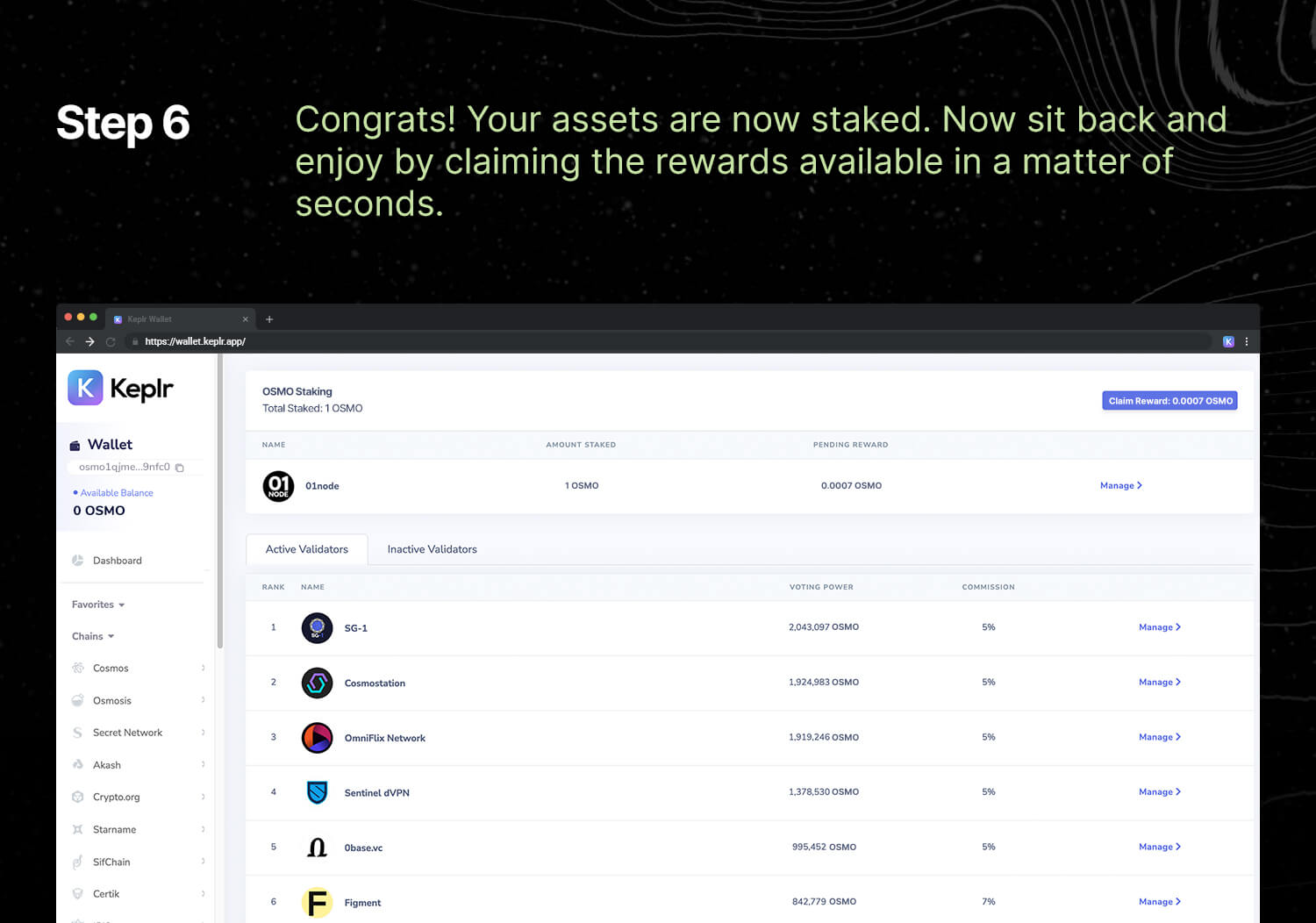 Staking guide
The easiest way to stake OSMO is via Keplr.
Find 01node in the Osmosis validator set and click the "manage" button.
Click "delegate".
Enter the amount you want to delegate. Remember to keep some Osmosis available to pay for transaction fees.
Click "delegate" and then click "approve" to approve the transaction.
What is the unbonding period?
You can unstake your delegated OSMO immediately, but tokens will be available in your wallet only after the end of the period of unbonding, which lasts 14 days.
When will I receive my first staking rewards
Your rewards will be available immediately.
To know more about Osmosis ecosystem