What is Persistence?
Persistence is a Cosmos-based interoperable blockchain protocol that has been built to provide a gateway to Defi for traditional financiers from different segments of economics, enabling cutting-edge financial products for that purpose, driven by native token XPRT.
What is XPRT?
The XPRT token is primarily a governance token for the Persistence chain. XPRT holders can stake their XPRT tokens on the mainnet to passively earn more XPRT, delegating them to a trustworthy validator. XPRT has been tradable since the 1-st of April 2021 and can be purchased on markets that are indicated at Coinmarketcap.In particular, XPRT can be bought at Ascendex.com and Gate.io.
Where to buy XPRT?
XPRT can be purchased on Centralized cryptocurrency exchanges such as Ascendex.com, Gate.io, Huobi.com, and Kukoin.com. It can also be purchased on Decentralized exchanges like Osmosis.zone, Sifchain DEX, and Gravity DEX.
How to delegate XPRT?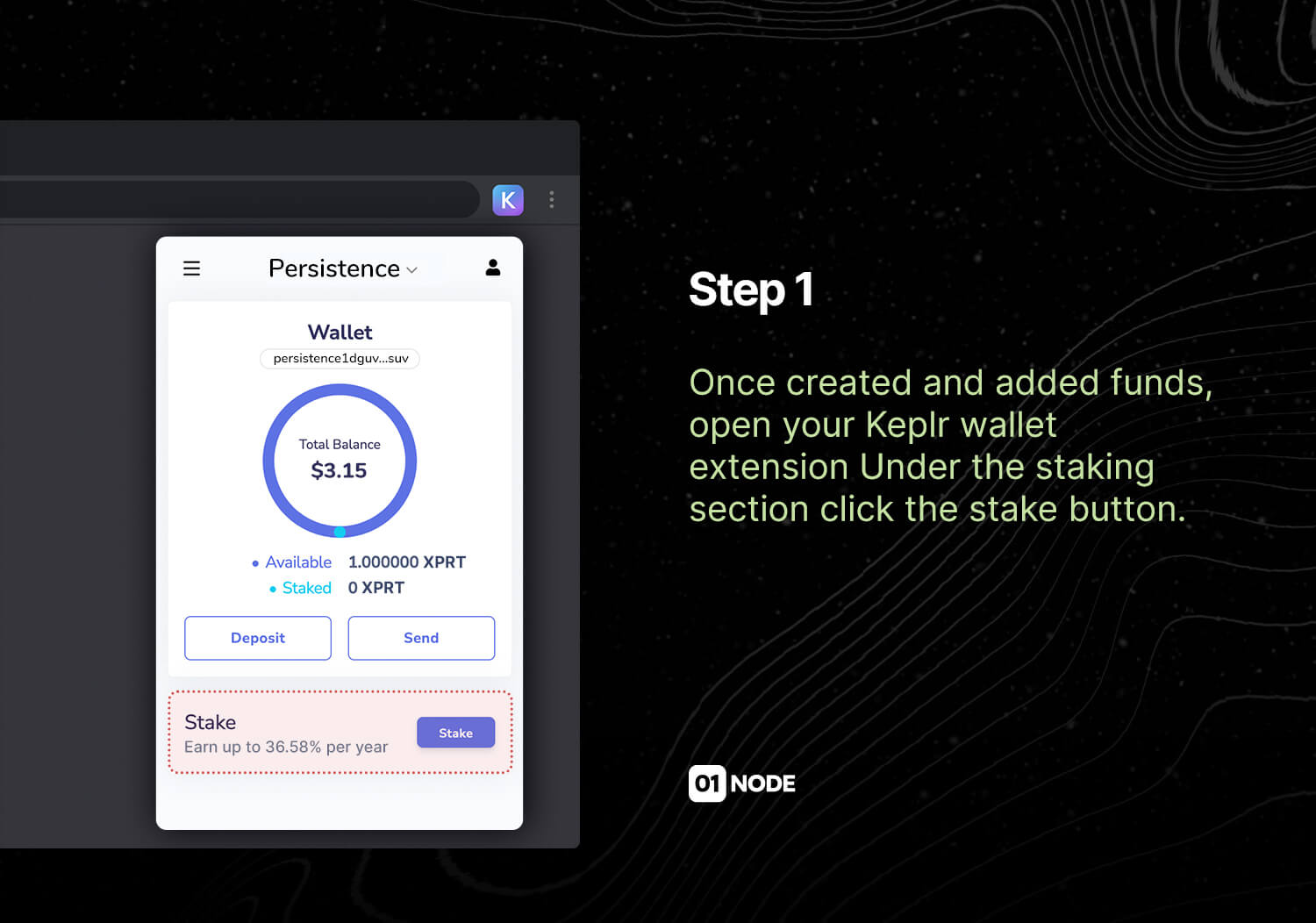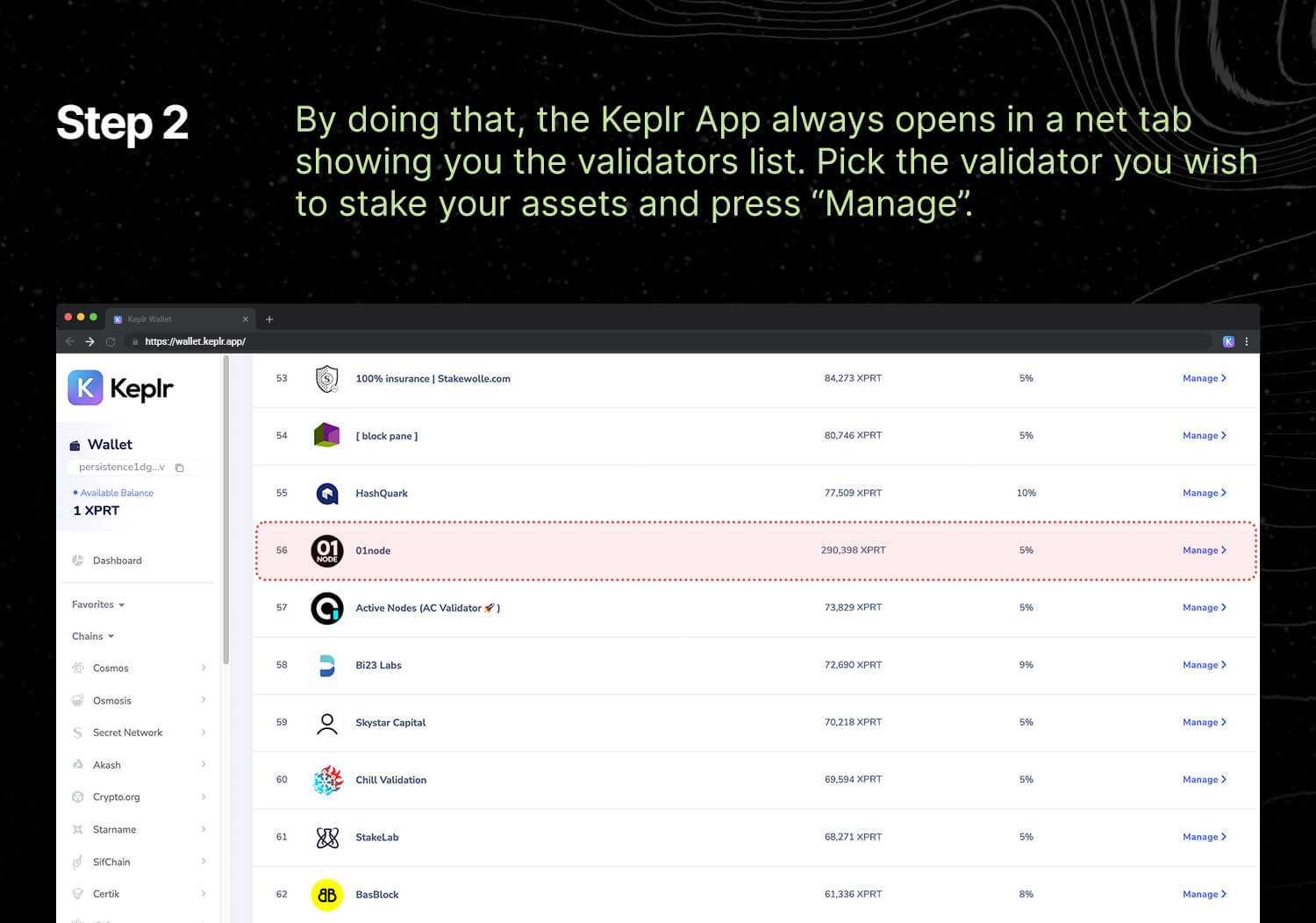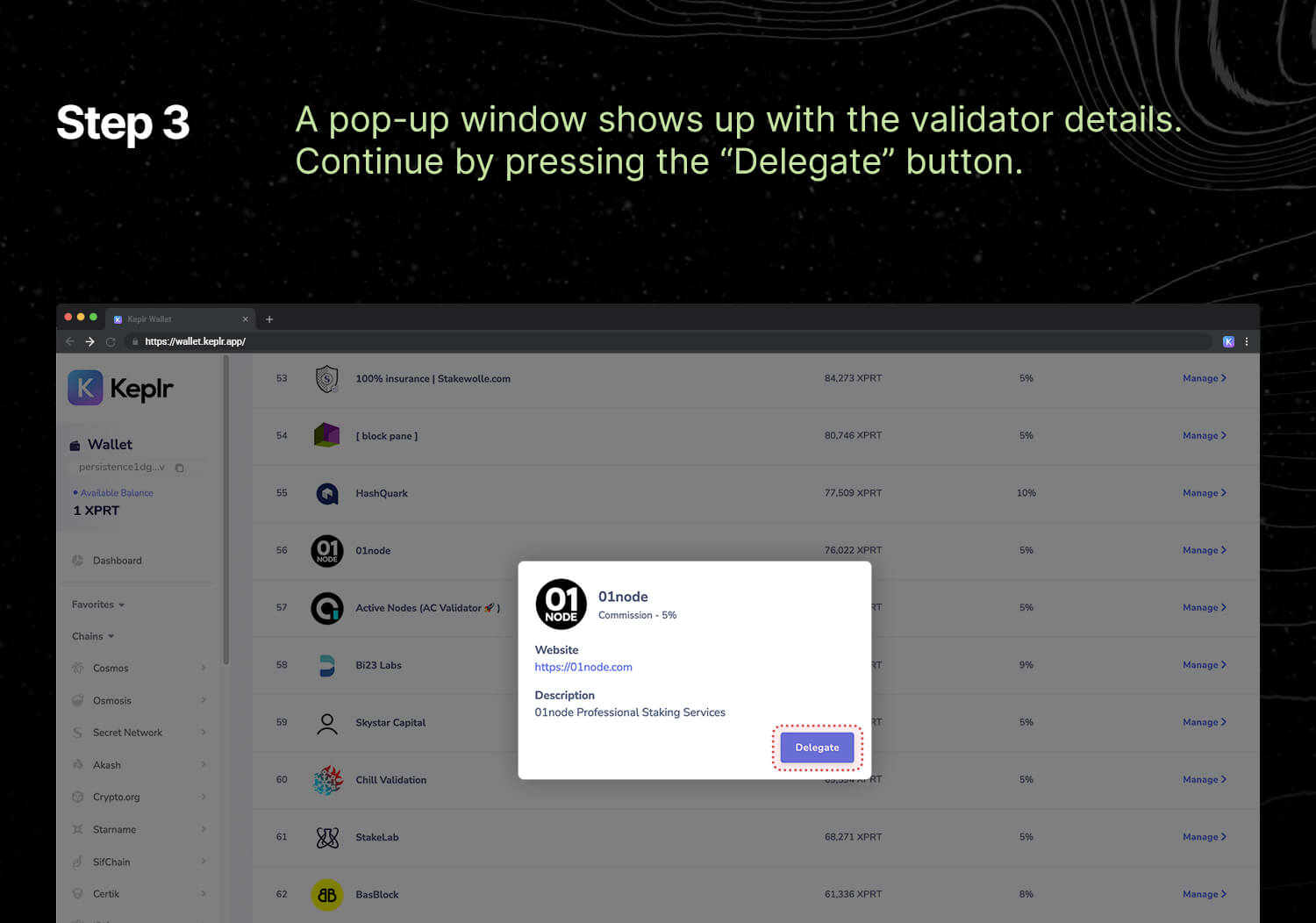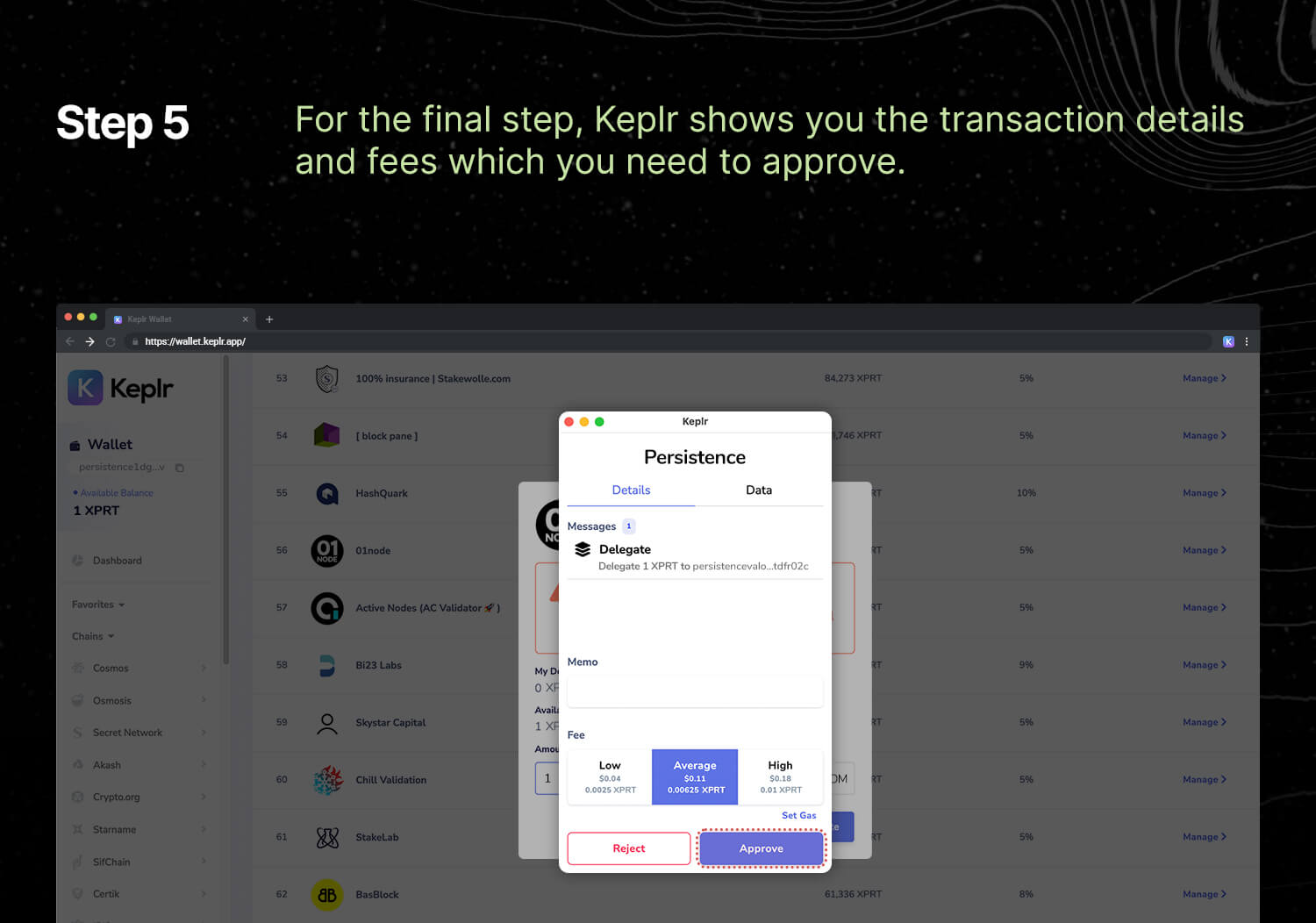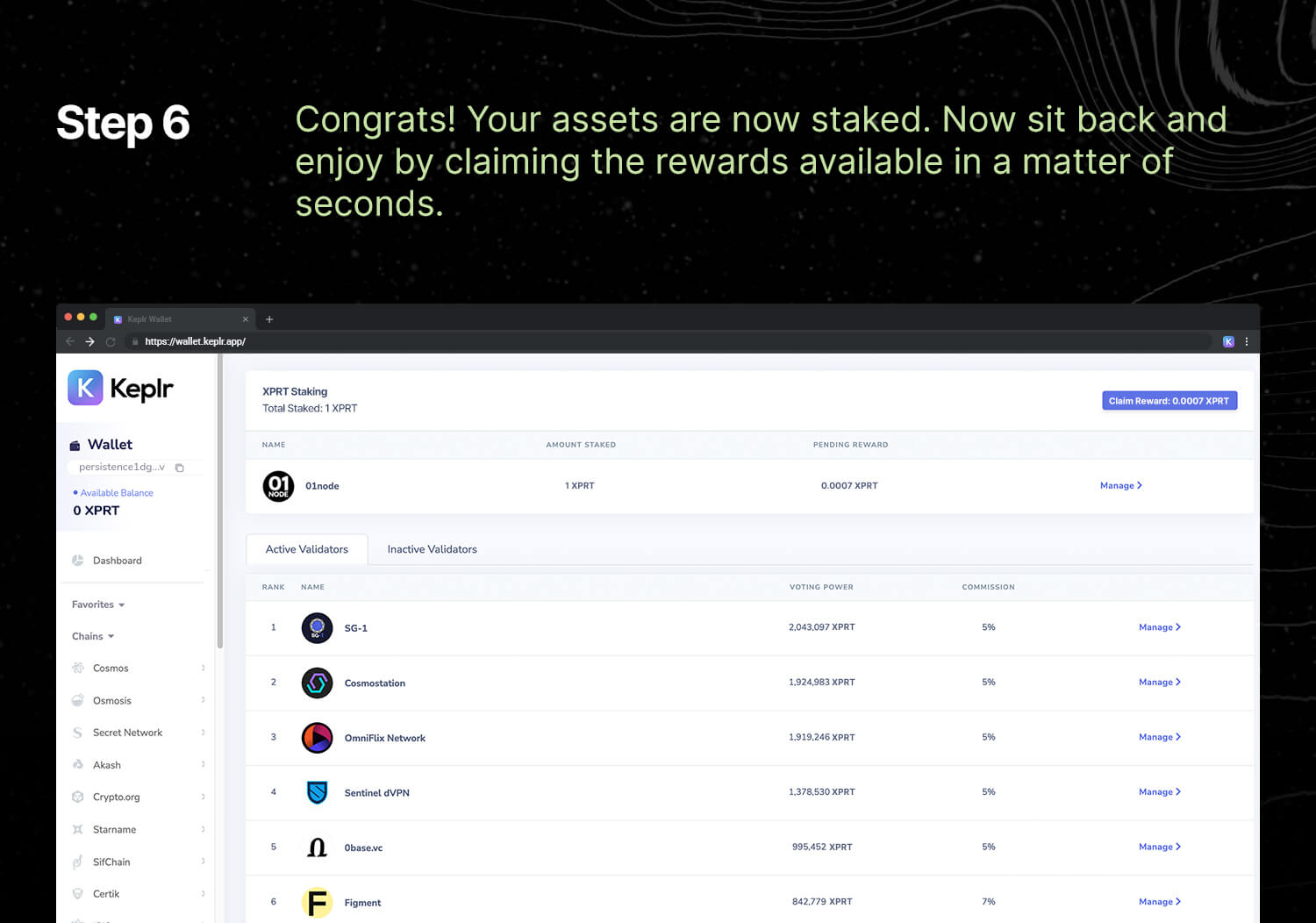 What is the unbonding period?
Unstaking/unbonding your XPRT tokens will take 21 days. You will not earn any staking rewards during the unstaking process and it is not possible to cancel it. Therefore, make sure you did intend to unstake it.
When will I receive my first staking rewards
Right after your delegation is completed you will get payouts for every block [~6sec]. All rewards become available after their withdrawal, which is instantaneous.