Solana is the fastest blockchain in the world and the fastest growing ecosystem in crypto, with thousands of projects spanning DeFi, NFTs, Web3 and more.
01node is a node operator on the Solana blockchain.
What is Solana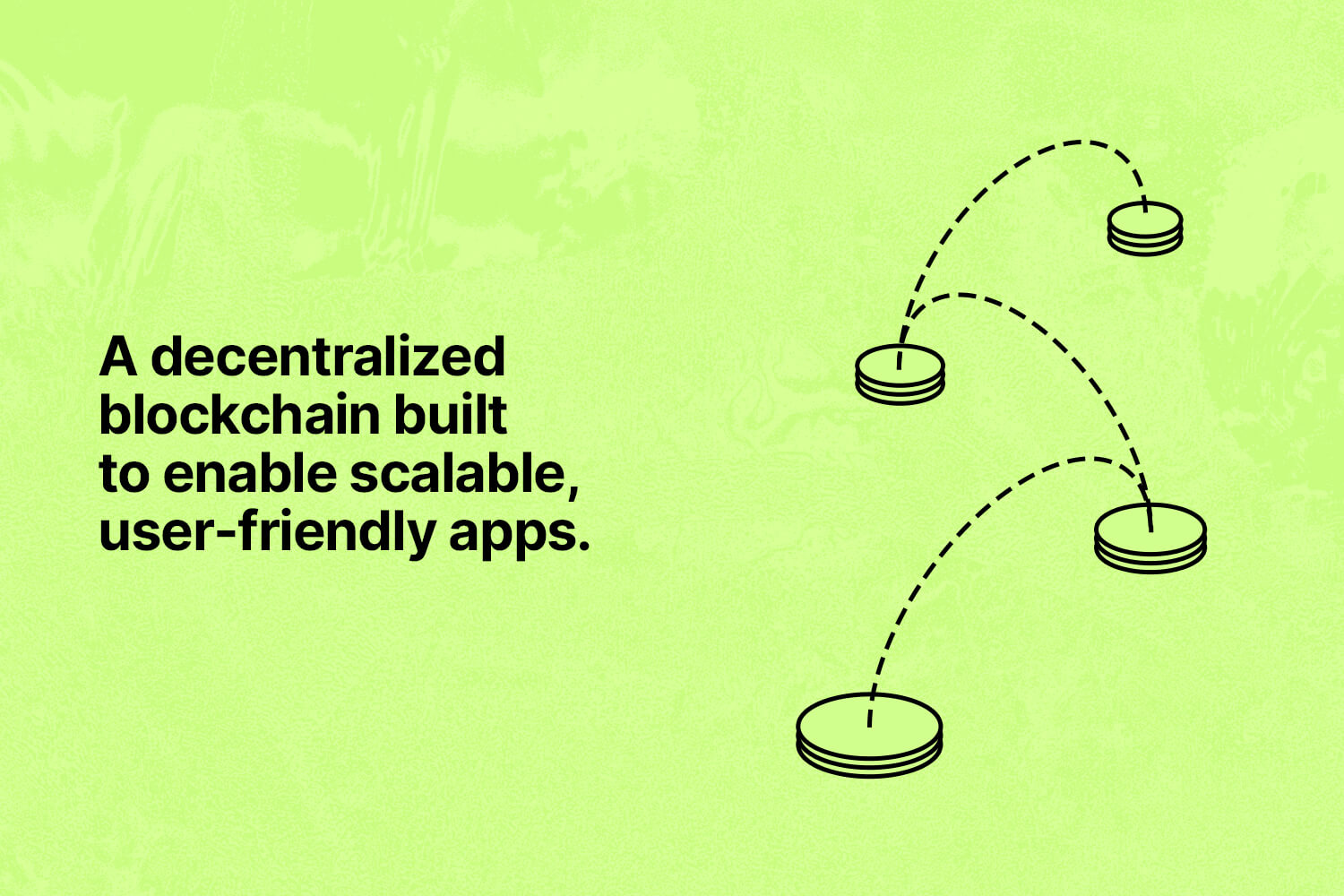 Solana is a decentralized blockchain built to enable scalable, user-friendly apps. It was launched in 2017 by the Geneva-based Solana Foundation and San Francisco-based Solana Labs. Solana can theoretically process up to 65,000 transactions per second with low fees by combining proof-of-stake and proof-of-history consensus mechanisms. Solana's native cryptocurrency used to pay for transaction fees is called SOL, which has theoretically no total maximum supply.
Solana is a fast-growing blockchain with striking similarities to Ethereum—often referred to as an "Ethereum killer." Like Ethereum, the SOL token can be purchased on most major exchanges. The token's real value is in conducting transactions on the Solana network, which has unique advantages.
What makes Solana more special is the Phantom wallet which has an intuitive UI that makes interaction with Solana a breeze. The wallet has already been downloaded millions of times — a good sign for the blockchain.
Solana Design
Solana achieves consensus using a proof-of-stake mechanism and a "proof-of-history" mechanism. Proof of history enables the network to operate faster because nodes do not need to communicate to validate a block. The Solana whitepaper describes this design as decentralized clock. Proof of history enables network participants to have a high degree of certainty that an event took place at a specific moment in time. An example of proof of history is when a person takes a picture of today's newspaper with the date and time recorded so that it can be used to verify the newspaper in the future.
Like various other blockchains, Solana can run smart contracts. Solana's execution environment is based on eBPF, which allows the Rust, C, and C++ programming languages to be used.
Solana Blockchain fork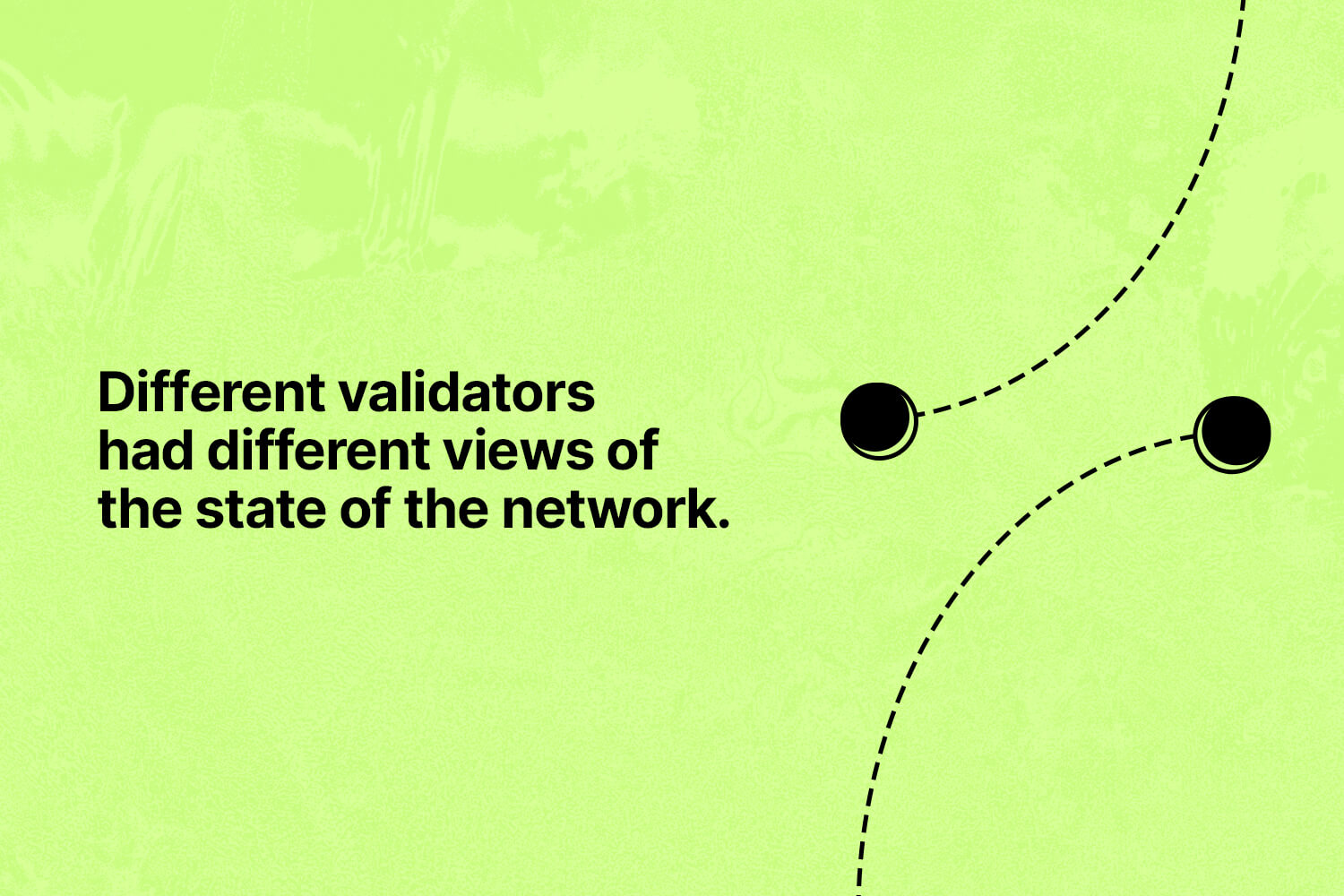 On 14 September 2021, the Solana blockchain went offline after a surge of transactions caused the network to fork, and different validators had different views of the state of the network. The network was brought back online the next day on 15 September 2021.
The Solana blockchain again went offline on May 1st, 2022 and May 31st, 2022. The outage at the beginning of the month lasted roughly seven hours, and the one at the end of the month lasted about four and a half hours.
On the 3 August 2022, it was announced that the Solana ecosystem had been targeted by hackers, affecting 9,231 Solana wallets. Four Solana wallet addresses took approximately $4.1 million in total from victims. All wallets affected were at one point created, imported, or used in the Slope wallet applications on iOS and Android. Security researchers discovered that Slope wallet sent sensitive account data to its remote servers in clear text.
Conclusion
Solana has gained an audience and user base that is quite satisfied with its ease of use, rapid transaction speeds, and low costs in its first four years. Solana's NFT marketplace has even eclipsed OpenSea to become one of the largest in terms of trading volume. Solana Pay methods are also gaining popularity among shops.
With all of these advances, the only thing that remains is to streamline processes so that bot attacks and vulnerabilities do not disturb the blockchain. Solana has a lot of potential to become a globally available, inexpensive, and speedy alternative to giant Ethereum if the necessary failsafes are put in place.
About 01node
01node is a high quality staking and validation service headquartered in Romania. We have the expertise and time tested infrastructure as a highly secure and reliable node. Our track record shows this reliability, We prioritize great focus on security and we ensure the best practices for every service we offer. We aim to provide the best performance and reliability through our physical infrastructure collocated in tier-3 datacenters.
We are a team of highly skilled and dedicated professionals with decades of experience in the fields of software development, IT infrastructure, cryptography, and financial services. Our existing validator nodes have secured value on several POS networks since their inception such as Terra, Iris, Solana, Cosmos, Near, E-money, IOV, Solana, Skale, Secret Network, Oasis and others who will soon launch like Celestia or Nomic chain, and Near Protocol.
Our community has an active voice in how we participate in the decentralized ecosystem, and our combined strength will propel the project towards a successful future. We vote on most of the governance proposals, and consult with our delegators before this, it's important to note that we always vote on what is best for the network.