Do you know stablecoins are an ideal safe haven asset because, unlike cryptocurrencies like Bitcoin that can fluctuate dramatically in price every day, an individual using stablecoins to store value see no risk of loss, especially because they have full custody of their assets. So how can we connect this to Terra, lets have a look at it!
WHAT IS TERRA?
Technically, Terra is a public blockchain protocol deploying a suite of algorithmic decentralized stablecoins which underpin a thriving ecosystem that brings Defi to the masses. Terra's aim is the mass adoption of cryptocurrency, so they focus on serving the end users not only crypto players.
Terra's UST is a stablecoin that is intended to track the U.S. dollar, it also seeks to offer programmable money that's easy to spend, with low fees, instant settlements, and utility for cross-border transactions.
Terraform Labs and its partners have built apps that operate on the company's blockchain technology that helps keep a permanent and shared record of the firm's crypto-related financial transactions. Let's take a deep look into the project!
THREE THINGS THAT MAKES TERRA UNIQUE 
Terra changes the game for stablecoins 
Terra uses a basket of fiat pegged stable coins which are algorithmically stabilized  by its native crypto assets, LUNA. Luna tokens are Terra's way of keeping its stablecoin prices where they should be. It incentivizes trading between Luna and stablecoins when it needs to increase or reduce the stablecoin supply.
Here's a hypothetical example — UST, Terra's U.S. dollar stablecoin, is in demand. That has raised the price to $1.05 when it should be $1. To counteract this, Terra needs to add more UST tokens to the supply.
Terra then lets its Luna token holders convert Luna to UST, with each $1 of Luna being worth 1 UST. After the token holders do that, theys can sell the UST at the higher price of $1.05, making a 5% profit on however much Luna they converted.
It works like this with all of Terra's stablecoins. And in periods of low demand, Terra lets its stablecoin holders convert to Luna at a profit. That reduces the stablecoin supply, and pushes the price back up. Its LUNA has two functionality which are stability of price and incentive for users. Awesome right?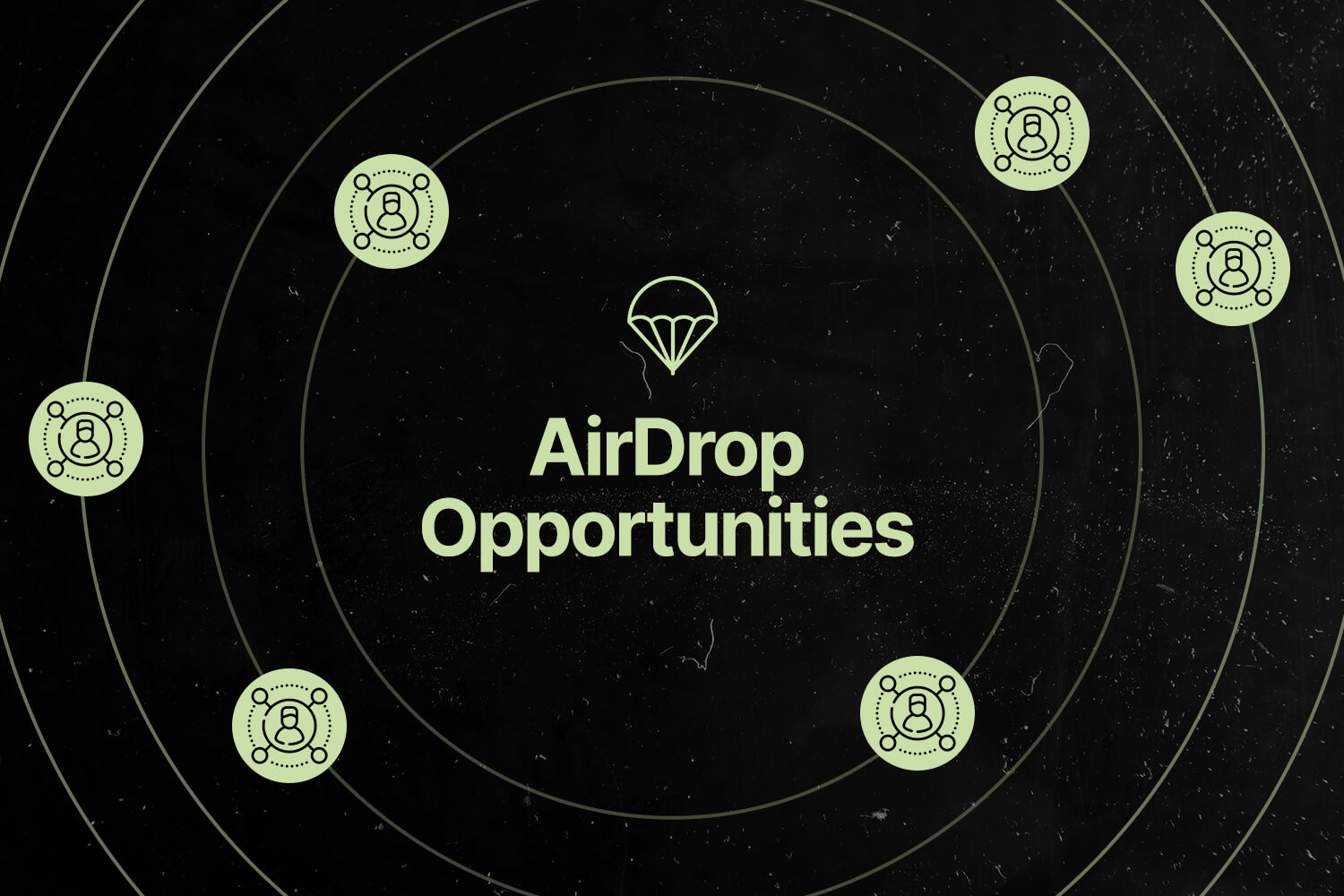 Terra offers airdrop for it's community
Besides earning rewards, LUNA stakers are entitled to airdrops of more than 20 projects [Anchor protocol, Mirror protocol, etc.] on Terra. As new projects continue to launch on the Terra ecosystem, users staking LUNA tokens are seeing more opportunities for airdrops than ever. So far, most projects plan to release a lucrative genesis airdrop followed by 52 weeks of rewards.
TerraDrops is a one-stop shop for all of your Terra airdrops. By combining existing smart contract messages into a single transaction, TerraDrops is able to automate the airdrop claiming process. Simply connect a TerraStation wallet and you'll have access to all Terra airdrops.
Get started: Terradrops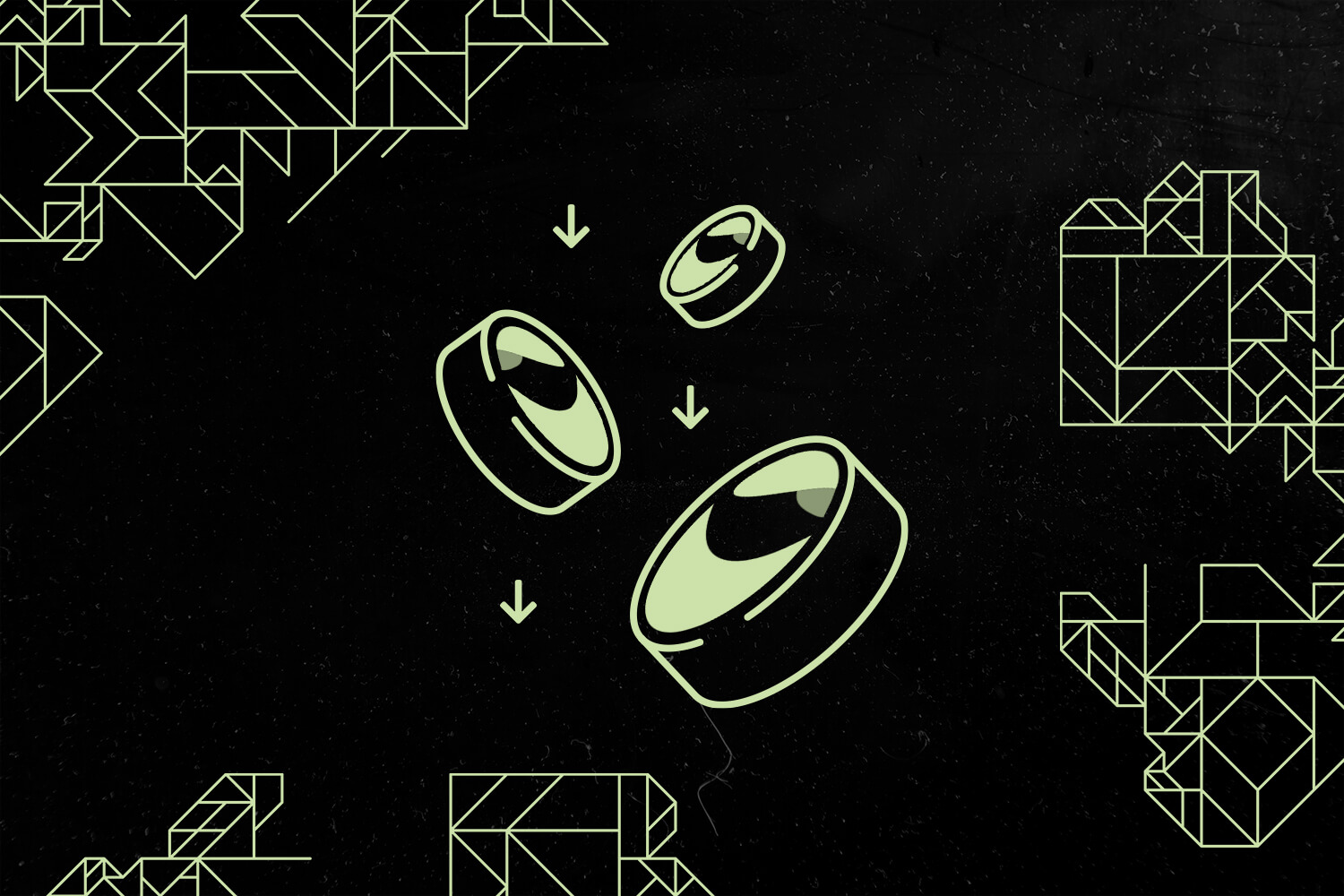 Terra offers it's users a great opportunity to earn while staking Luna 
Luna token holders can stake their tokens. When you stake Luna, you pledge those tokens to the network, and they're used to verify transactions. There's no risk in doing this. You can always unstake your tokens (unstaking can take up to 21 days). If you stake Luna, you receive a cut of the transaction fees Terra collects on the use of its stablecoins.
Token holders also have a say in the future of Terra. Because Luna is a governance token, holders have voting rights in the project.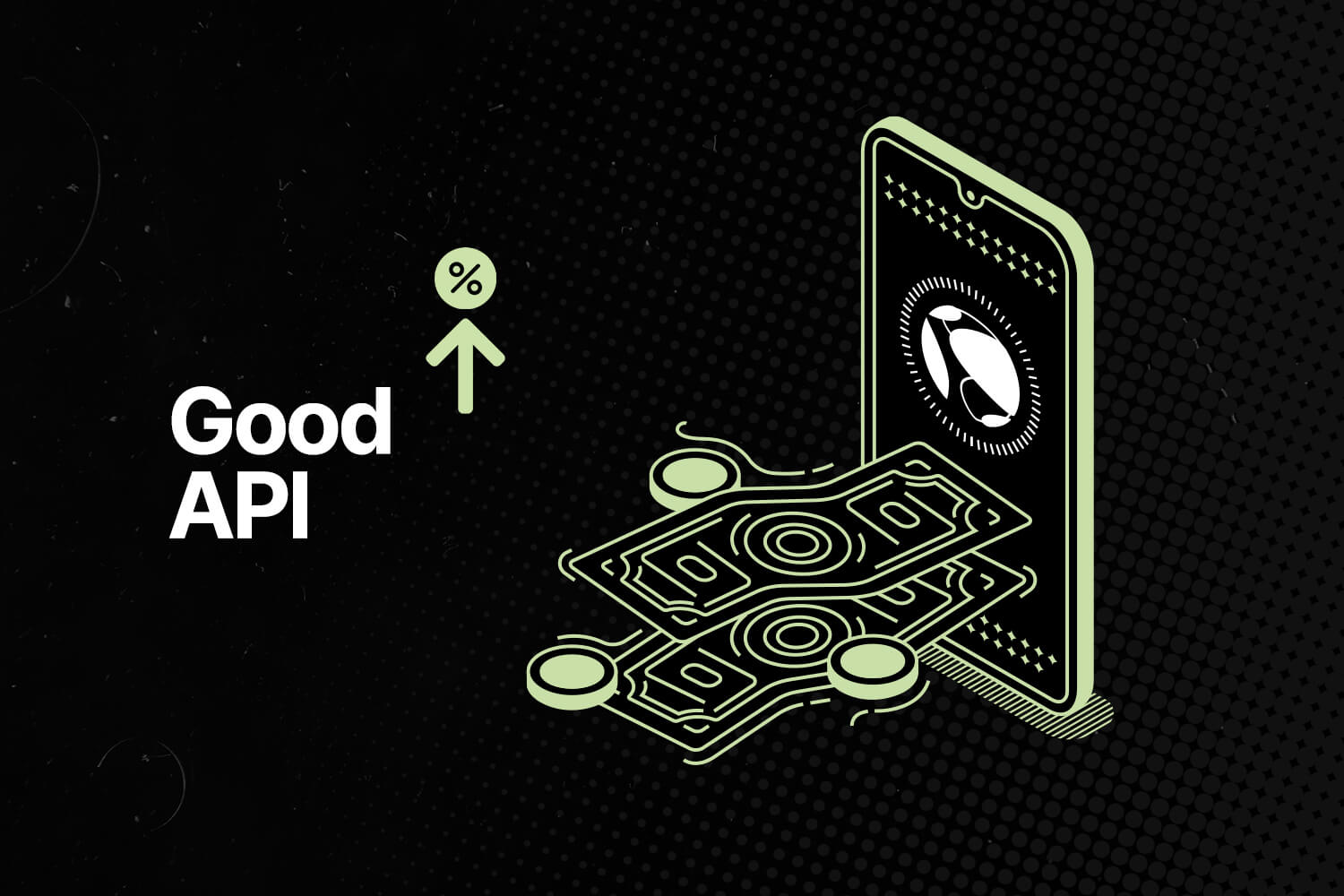 HOW TO EARN GOOD APY RETURNS STAKING LUNA?
Are you a Luna holder, by delegating your Luna to a validator you can earn to 8% APY passive income of your investment. Let's get started!
These are the lists of secured wallets where you can store your LUNA tokens.
Terra Station: This wallet was specially created by Terra's team to facilitate Terra's ecosystem
Ledger Nano X/S: This is a hardware wallet that lets you store your LUNA safely stored away from the internet. It costs about $50 to purchase.
Mirror Wallet: This is a wallet created by the Mirror protocol, a DApp that runs on the Terra network. It is secure and non-custodial. It equally allows you trade synthetic assets.
Terra Station is a DApp developed by Terraforms Lab, it allows users to interact with the Terra network.
Follow the steps below to stake your LUNA for rewards on Terra Station:
NOTE: You have full control of your tokens and validators cannot use them in any way. There is a risk for a validator to get slashed, but it is unlikely. 01node is used an example of validator in this article.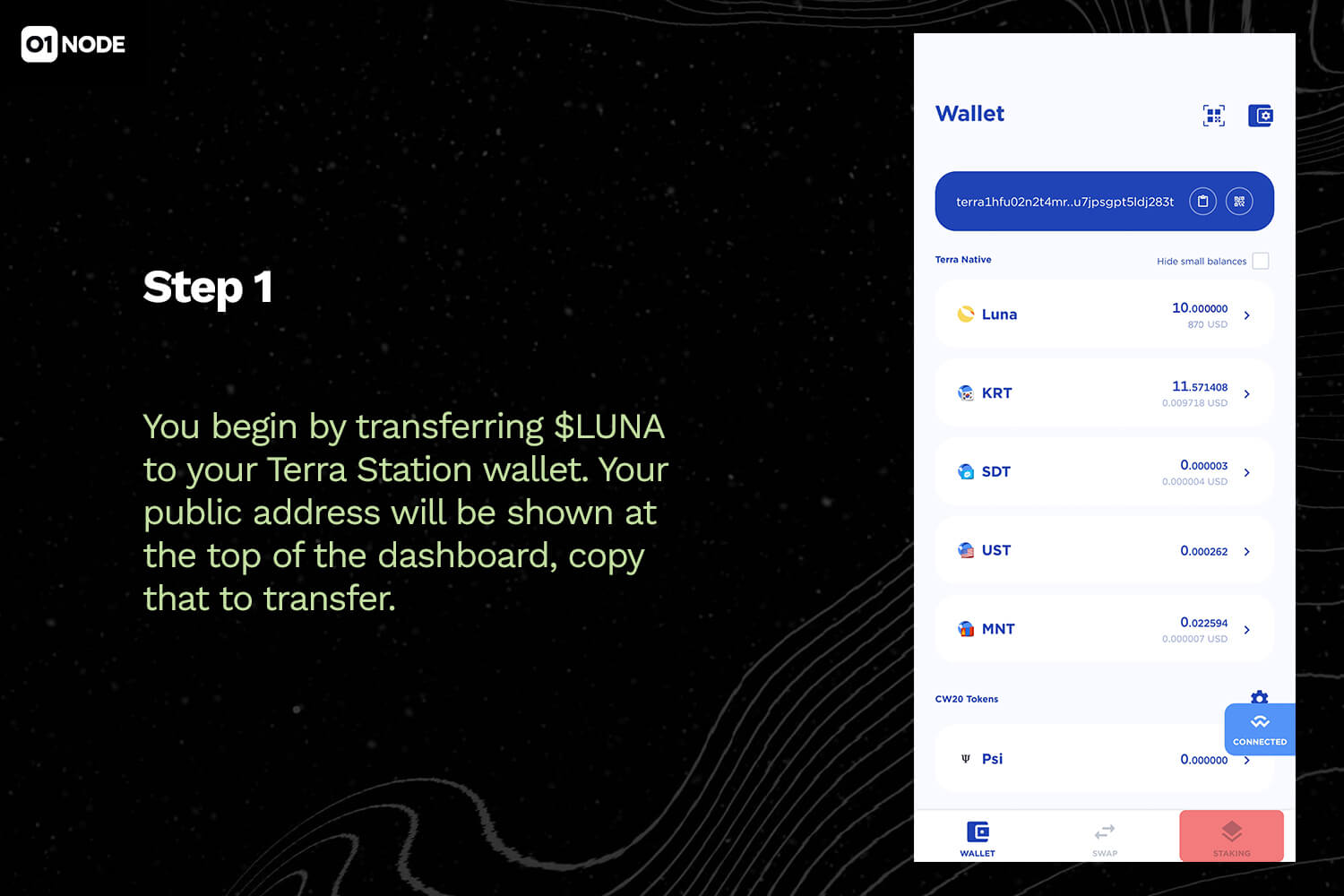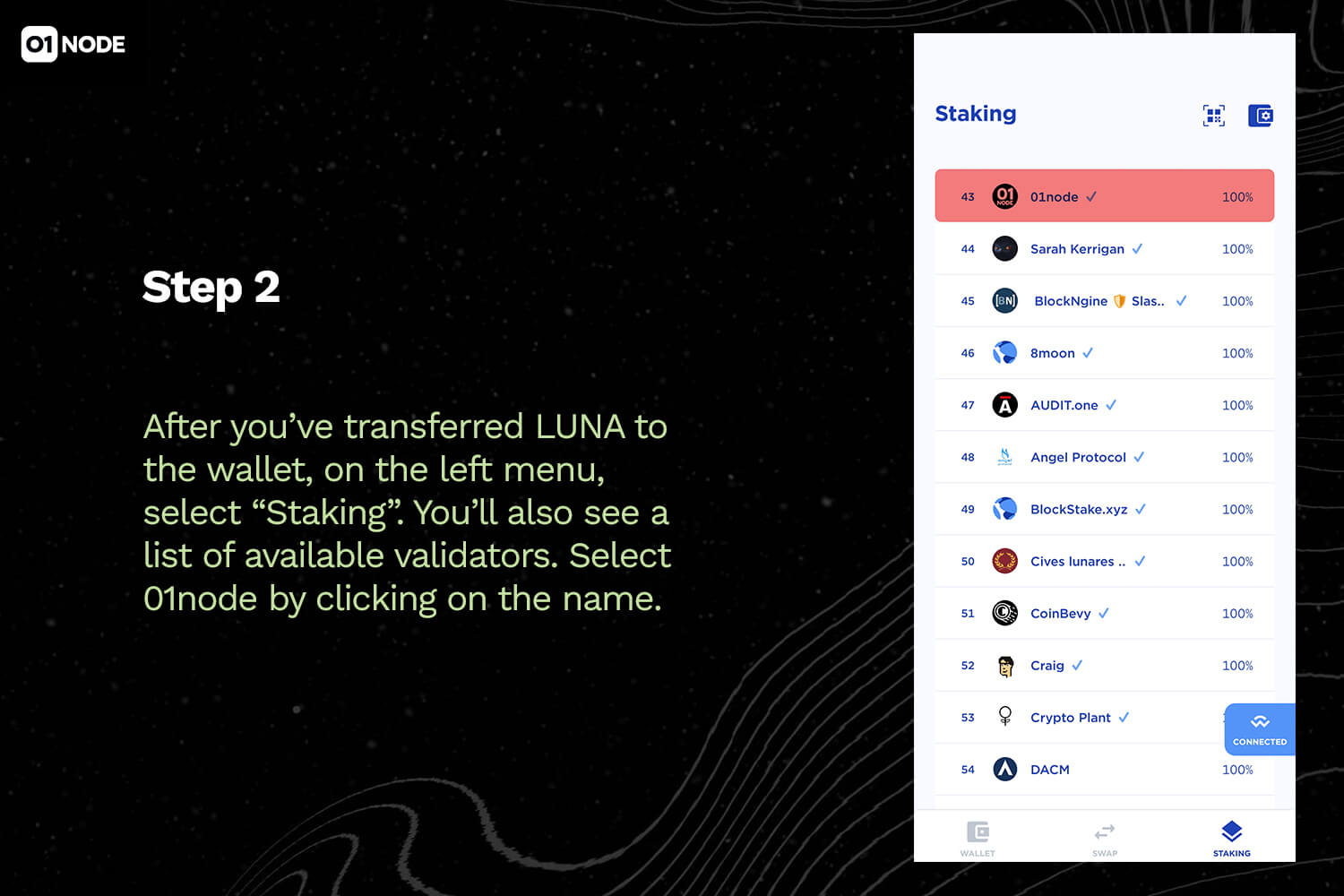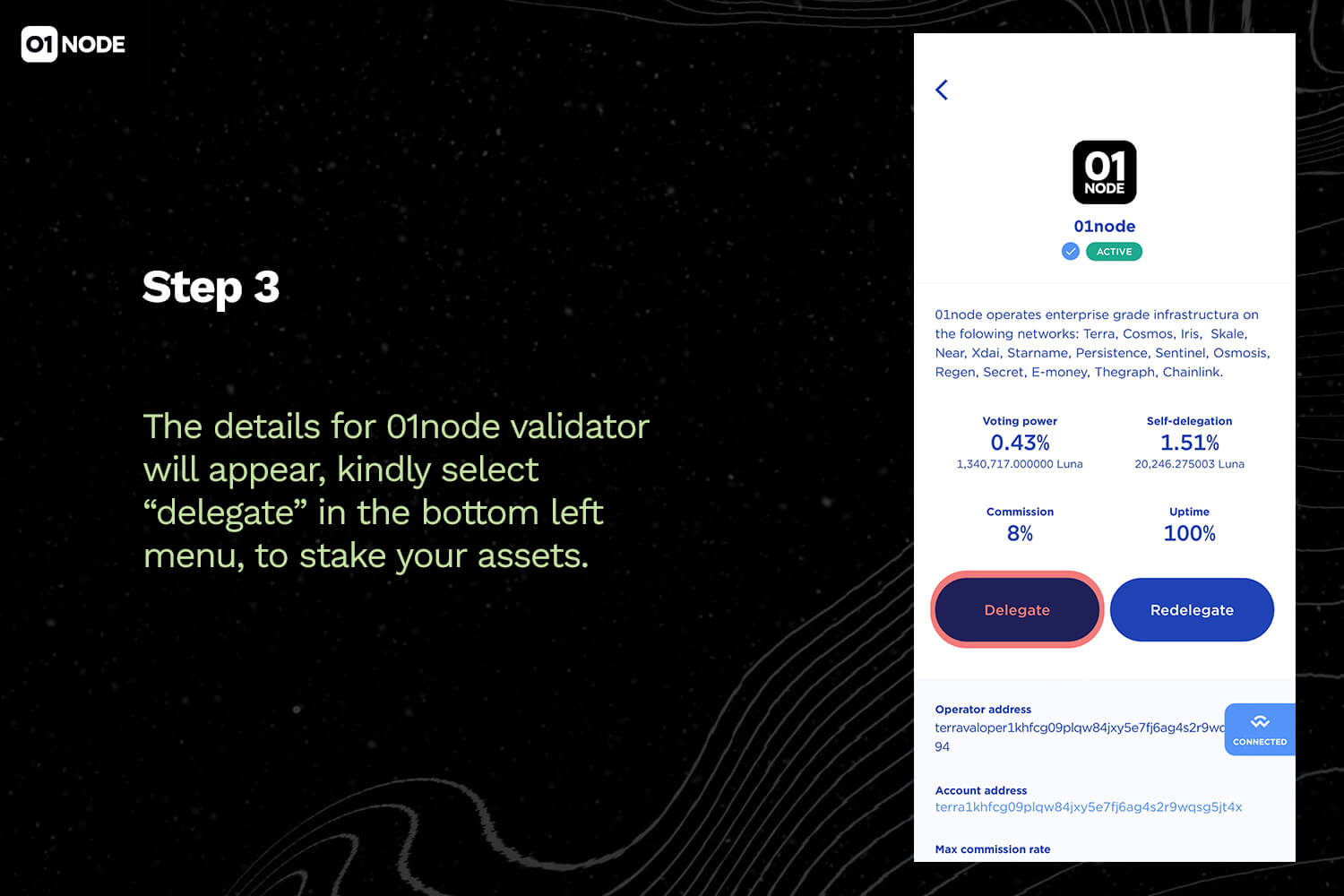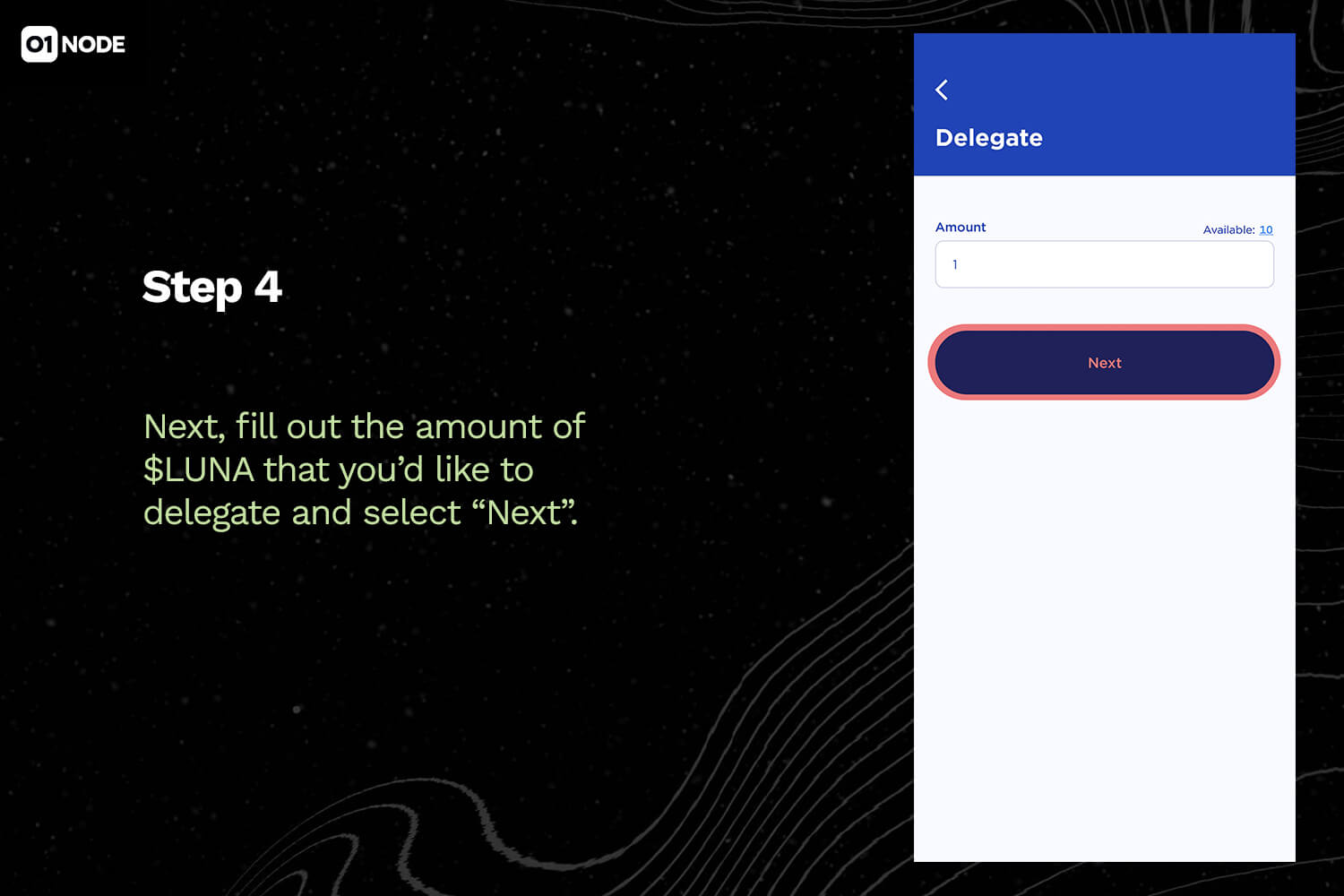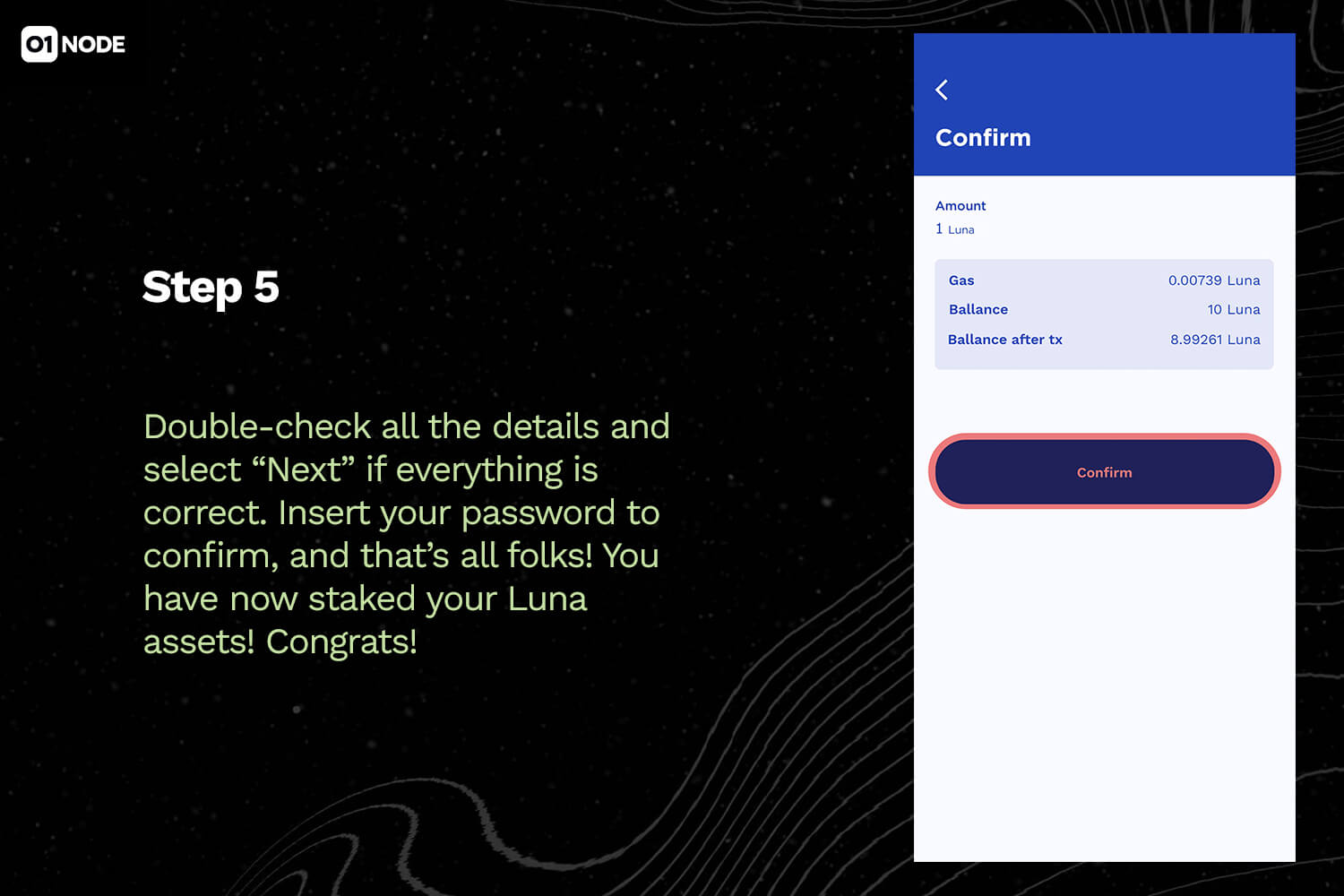 Note: Once staked, LUNA coins remain bonded. The unbonding starts immediately once you choose Unstake. The lock time is three weeks, that is how long the undelagation (aka unstaking, unbonding) takes.
CONCLUSION
Terra is the blockchain that aims for the mass adoption of cryptocurrency. hence, most of their provers target the mainstream users. Terra's ecosystem has quickly emerged as one of the strongest in the DeFi niche, it has also successfully established its place in DeFi by focusing on stable coins for real world payments and helping its community to earn in its ecosystem.
In our next article, we will look at how to earn massively by staking Terra's UST to earn over 25% APY.
ABOUT 01NODE.COM
As a current validator on many major PoS networks, 01node has the expertise and time tested infrastructure to be a highly secure and reliable node. Our existing validator nodes have secured value on several POS networks since their inception such as Terra, Iris, Cosmos, Kava, E-money, IOV, Solana, Secret Network, and others who will soon launch like Polkadot, Certik chain, and Near Protocol. Collectively, we currently secure nearly $160M in user-staked assets.
We aim to provide the best performance and reliability through our physical infrastructure collocated in tier-3 datacenters. Our track record shows this reliability, and the great focus we have on security and best practices for every service we offer.