01node – High quality and validation services, is pleased to announce the addition of Oasis network to the list of networks we provide validation services to. The Oasis Network is a Layer 1, proof-of-stake decentralized network. It is a privacy-enabled, scalable blockchain built for decentralized finance and a responsible, user-owned data economy.
INTERESTING FACTS ABOUT OASIS NETWORK

Smart contracts can be built on Oasis network
Oasis Network can be used to build private smart contract, which can maintain data privacy during processing by providing end-to-end data confidentiality. The network is also highly scalable, and easily surmounts the slow transaction times and high transaction fees which persist on many other networks. Oasis Network's ability to create scalable, private decentralized apps (DApps) is expected to promote data privacy and new use cases in private Decentralized Finance (DeFi) takes the decentralized concept of blockchain and applies it to the world of finance. Build… that could help expand DeFi and its products to the mainstream market.

The Oasis Network is backed by respected VC firms and has a rapidly growing ecosystem
The Oasis Network has a thriving and rapidly growing ecosystem consisting of industry-leading app developers, blockchain infrastructure teams, node operators, universities, and more. The Oasis Network also has the largest University Program of any Layer-1 blockchain with over 25 top university departments, blockchain clubs, and others across 5 continents.

Its biggest competitor is the WEB.
The biggest competitor for the Oasis Network is the web. The Oasis Network provides primitives such as data ownership, immutability, and confidentiality, that the current web just cannot provide — making the Oasis Network a preferred solution for the next generation of digital apps and services that respect user privacy."

You can earn staking rewards (up to 20% APY)
The ROSE token is used for transaction fees, staking, and delegation at the Consensus Layer. By staking ROSE, you help secure the Oasis blockchain and you earn rewards in the process. You can earn up to 20% annualized staking rewards for "staking" your crypto on the network.
HOW TO STAKE OASIS TO EARN STAKING REWARDS (up to 20% APY)
It's interesting to know that You can earn up to 20% annualized staking rewards for "staking" your $ROSE on the network..
There are a number of ways to stake your $ROSE tokens. In this article. Before doing the below steps, you'll of course need $ROSE tokens, which you can earn as rewards.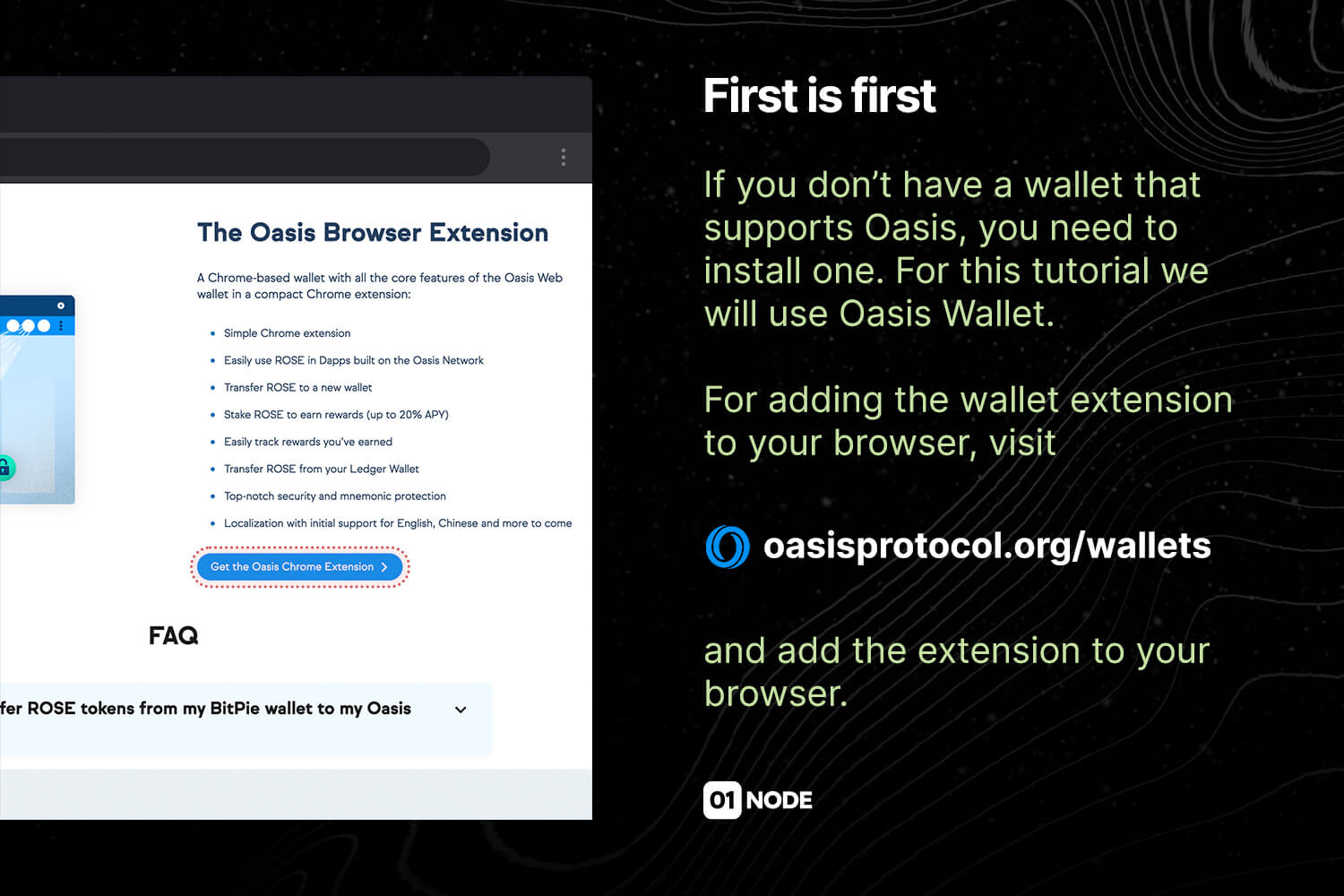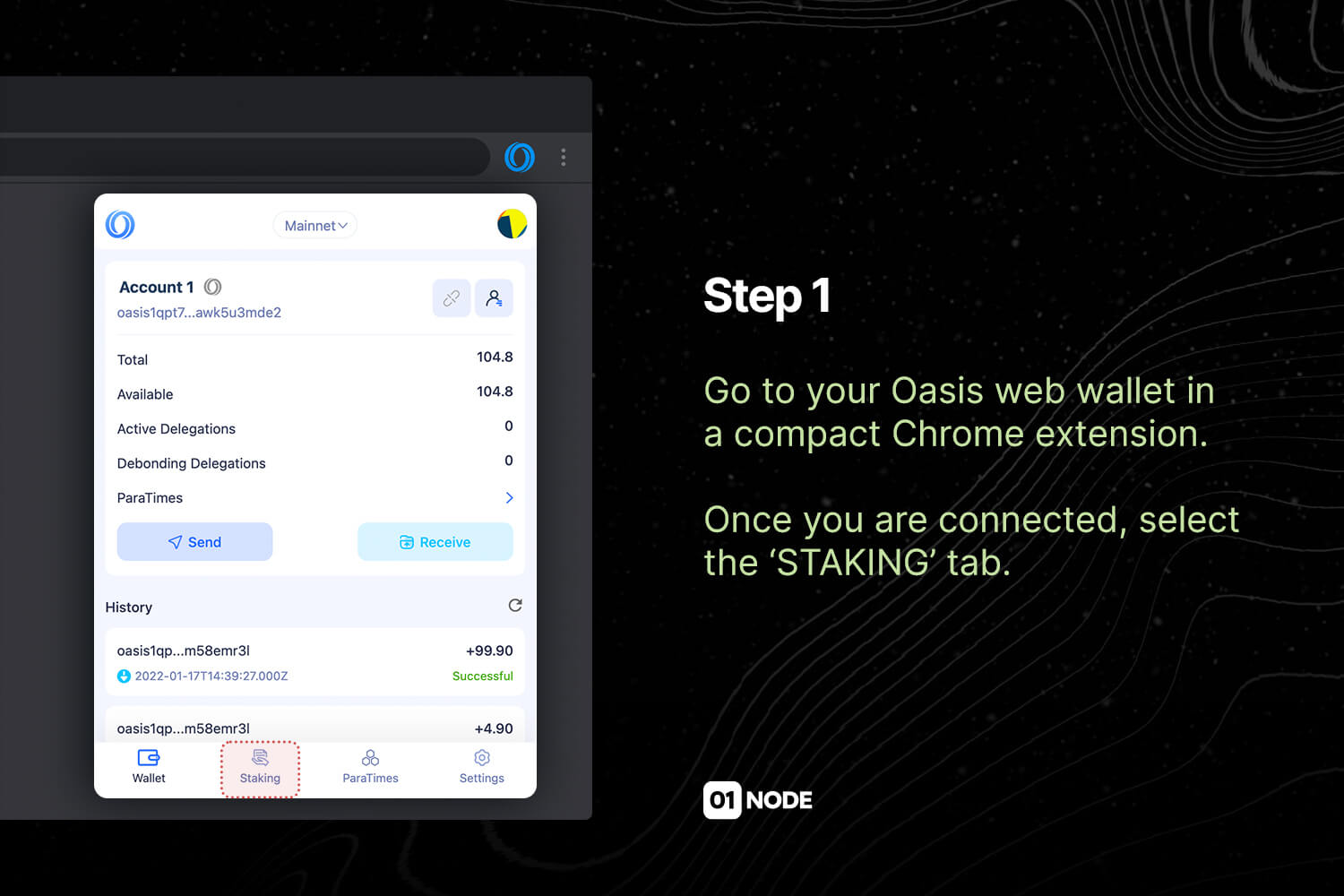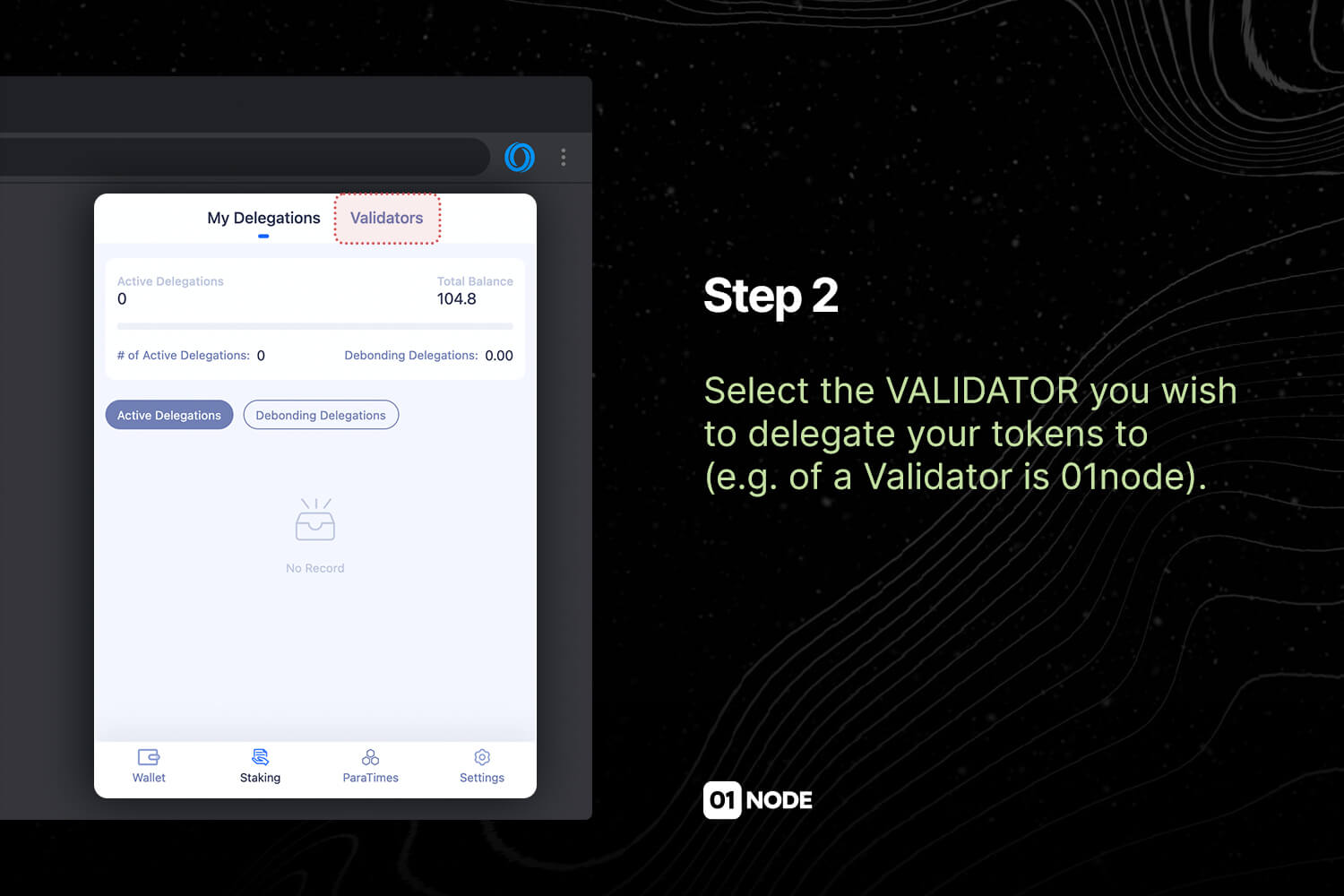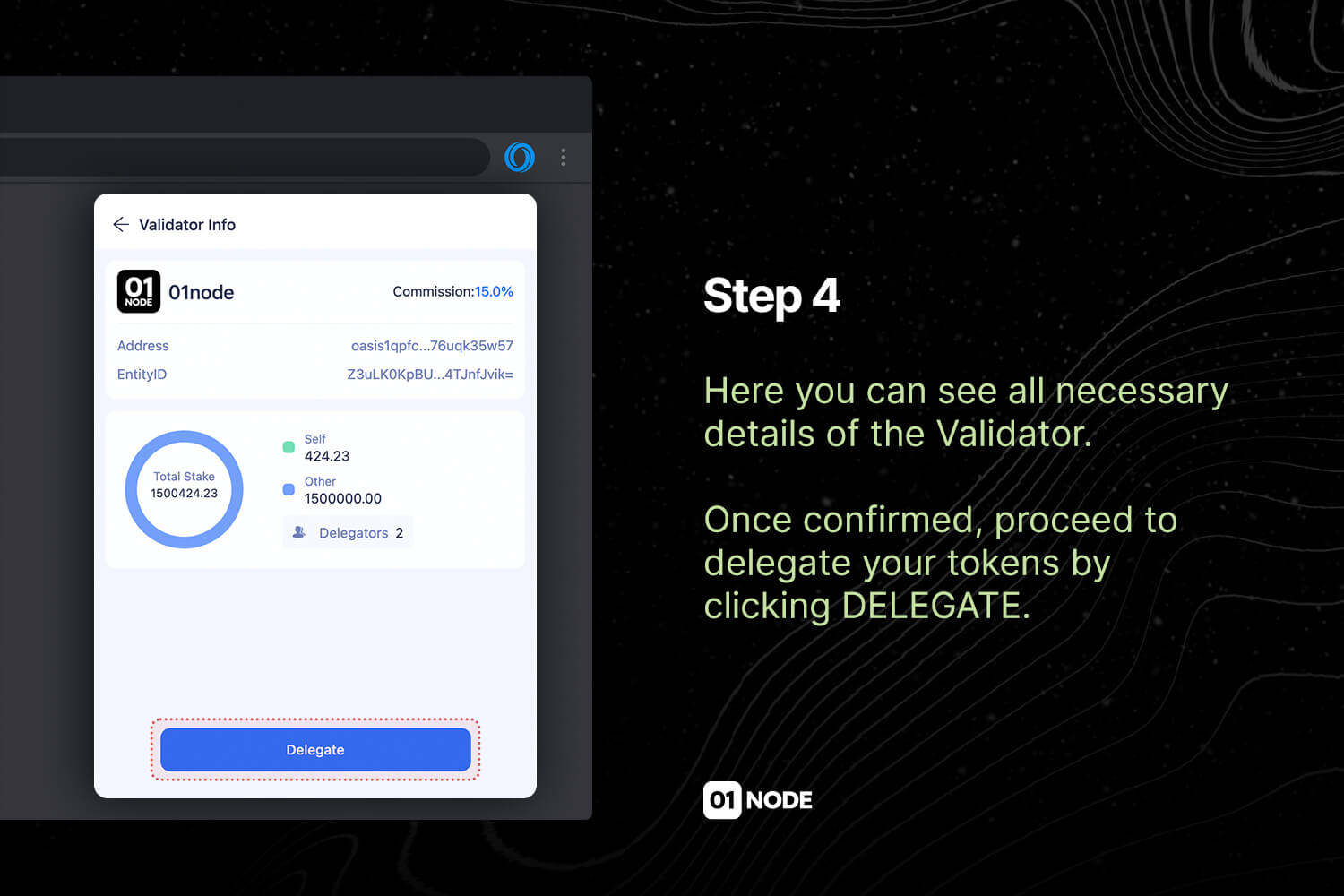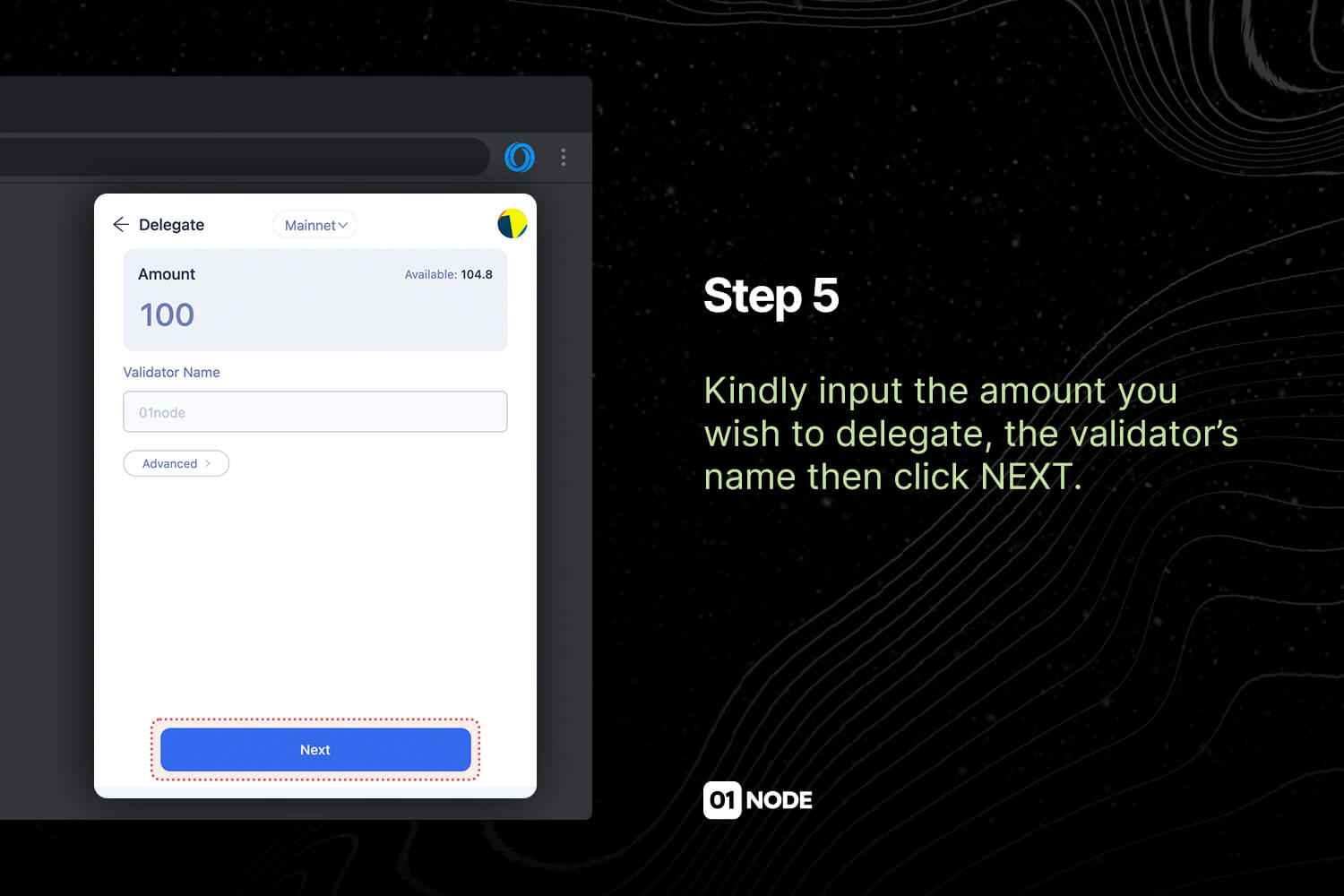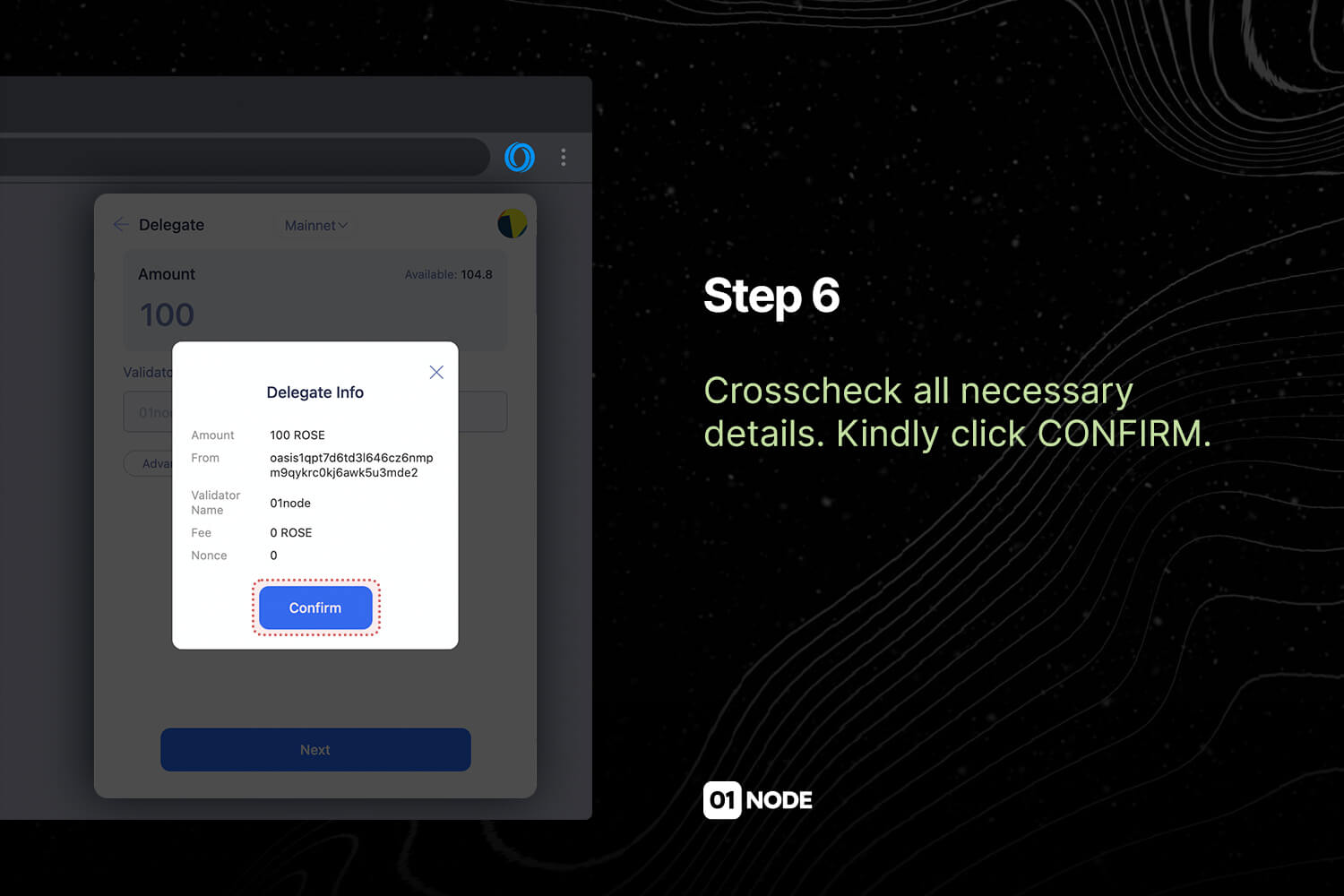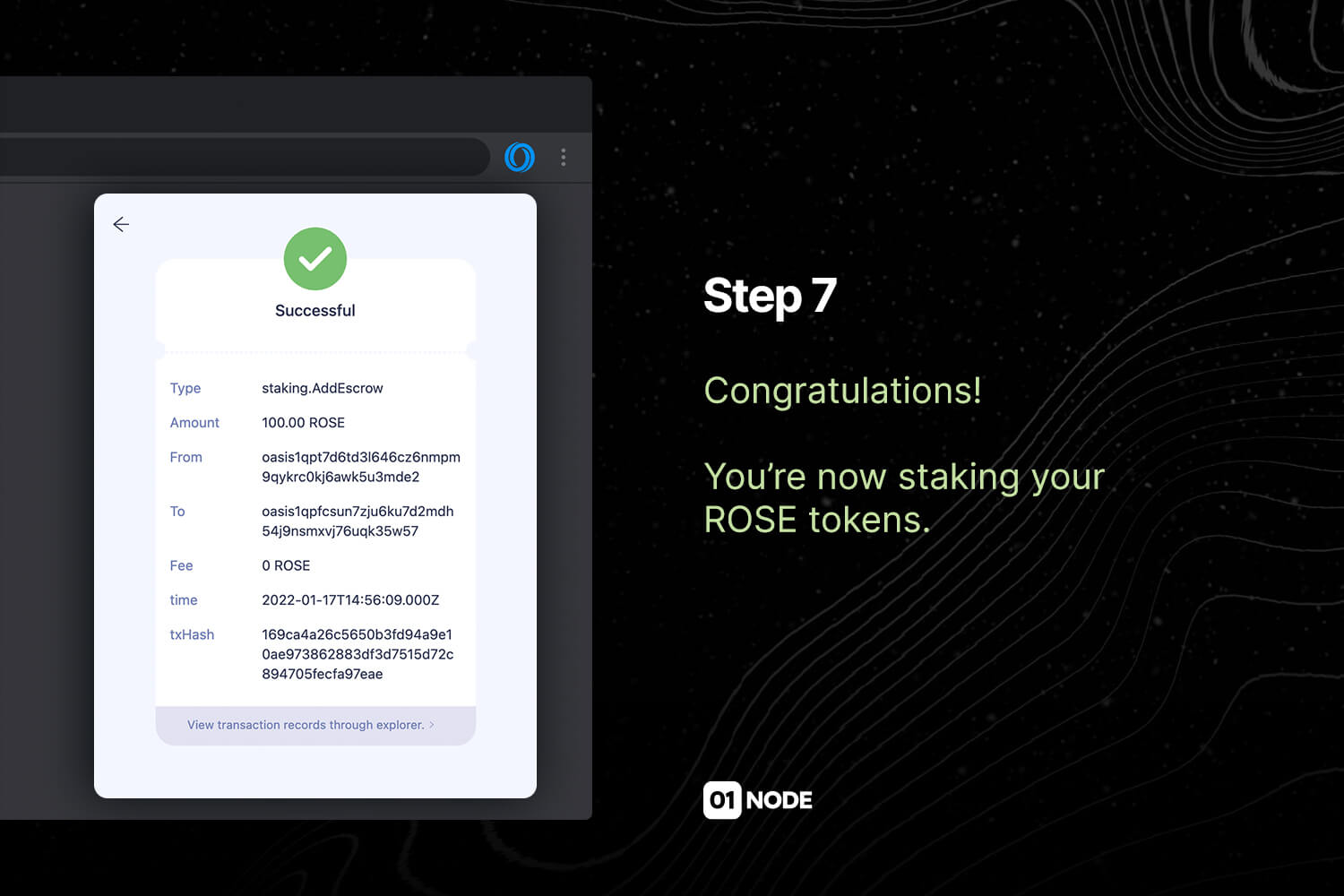 ABOUT 01NODE.COM
As a current validator on many major PoS networks, 01node has the expertise and time tested infrastructure to be a highly secure and reliable node. Our existing validator nodes have secured value on several POS networks since their inception such as Terra, Iris, Cosmos, Kava, E-money, IOV, Solana, Secret Network, and others who will soon launch like Polkadot, Certik chain, and Near Protocol. Collectively, we currently secure nearly $160M in user-staked assets.
We aim to provide the best performance and reliability through our physical infrastructure collocated in tier-3 datacenters. Our track record shows this reliability, and the great focus we have on security and best practices for every service we offer.