Here comes another airdrop 💃. Everyone is so eager to know the eligibility to claim and how to claim the Crescent airdrop.
The Crescent network will distribute 100 million $CRE Tokens as Airdrop. Trust me you don't want to miss out on this. This article will walk you through what you need to do and how to claim the airdrop. But first, what do we know about the crescent network.
Crescent Network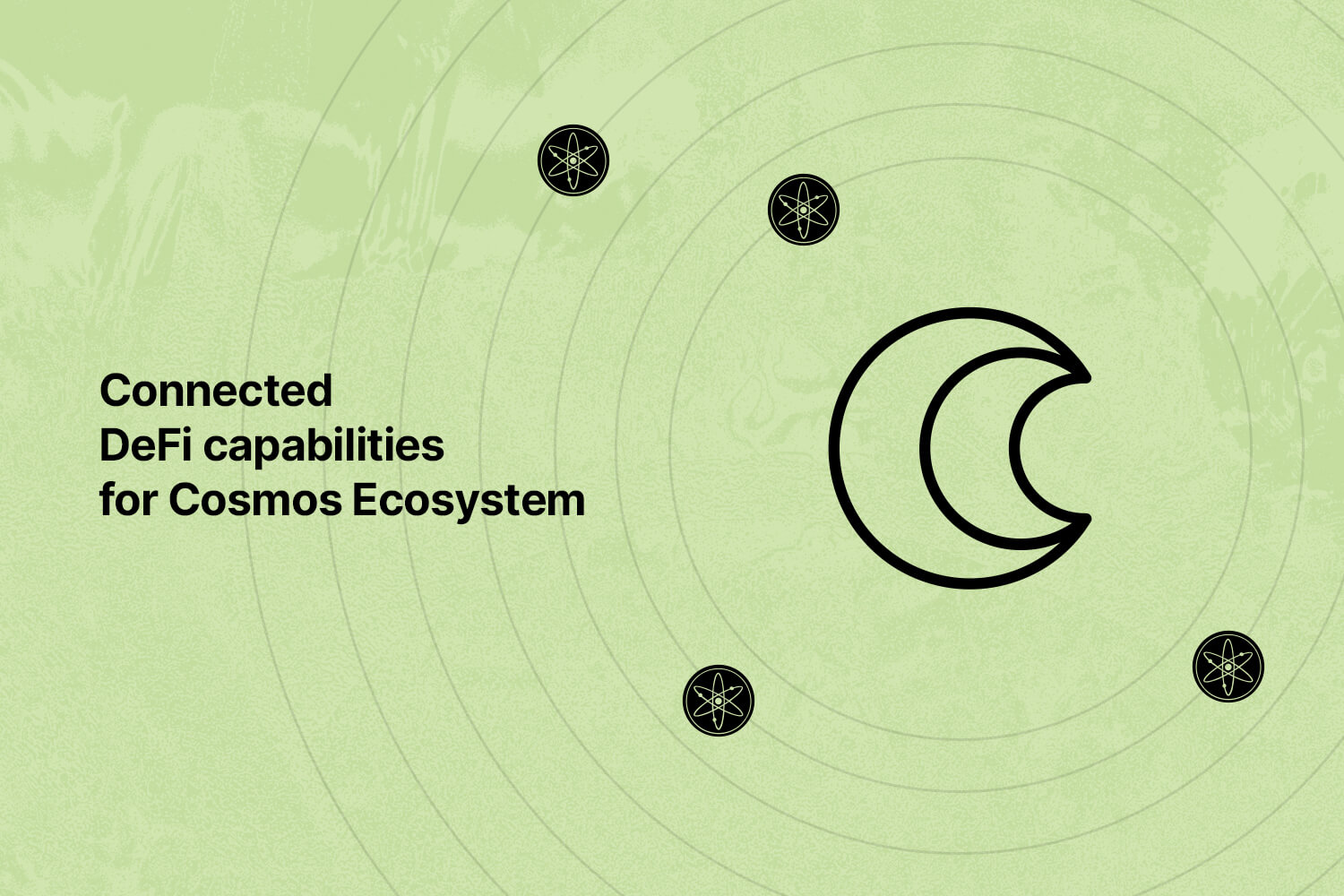 Crescent network was created to provide connected DeFi capabilities for Cosmos Ecosystem in order to improve capital efficiency and risk management.
It focuses on the three main functionalities;
Crescent DEX
Crescent Boost
Crescent Derivatives
Crescent Network will commit to and evolve toward the fulfillment of the following goals:
Providing a multi-chain asset marketplace with capital-efficient liquidity incentivization
Developing a cross-chain collateralization protocol that allows users to properly manage portfolio risks.
The team will create a variety of utilities that will be perfected by the community through governance, each embracing the network's key fundamentals.
An interface for order book and limit order functionality, as well as market makers' incentives to improve liquidity, including range liquidity for optimized LP reward, will be available soon.
Airdrop eligibility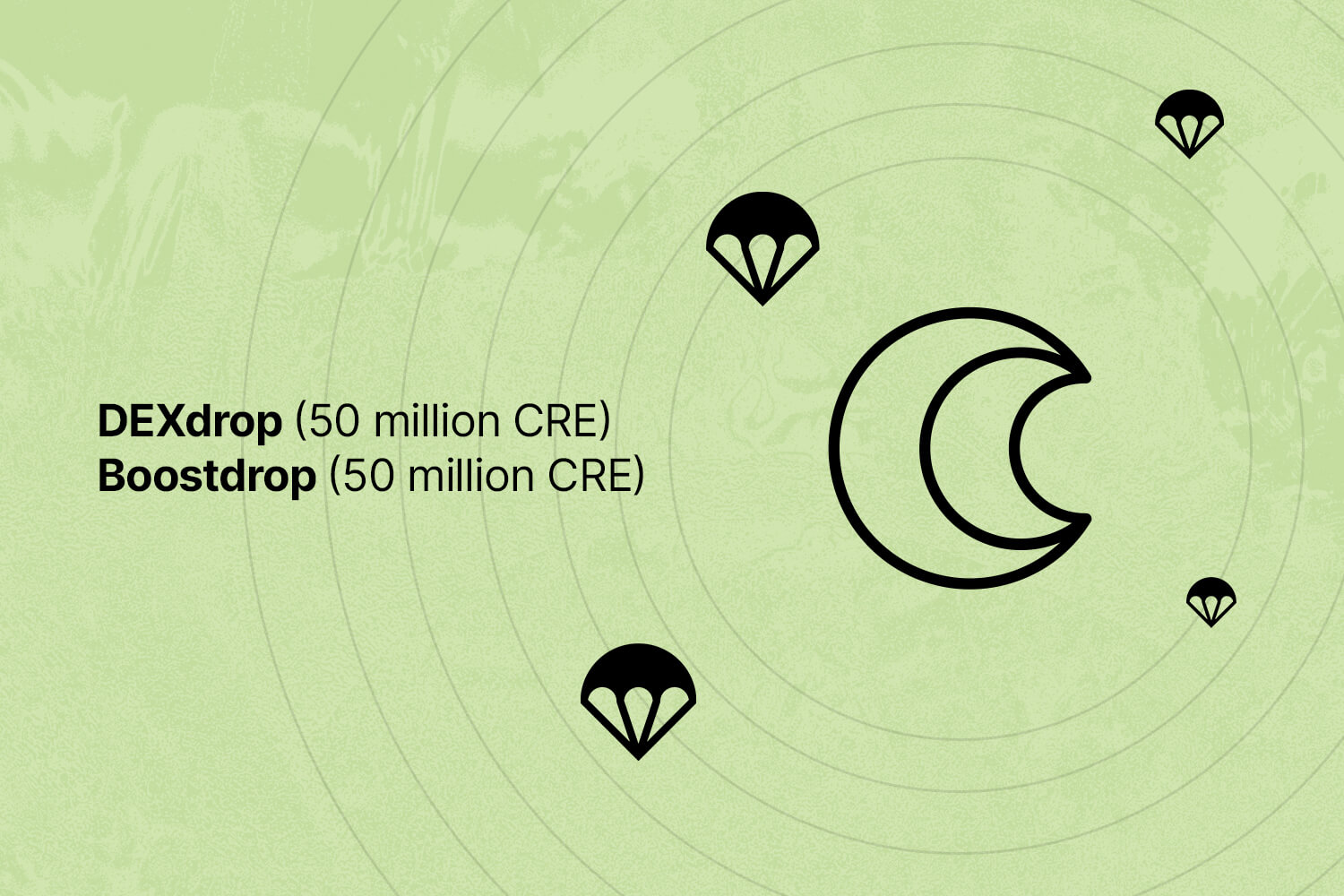 Upon the official launch of Crescent, 100 million CRE will be distributed via airdrop to ATOM delegators, except the amount delegated to centralized exchange validators. The airdrop procedure is divided into two stages:
DEXdrop (50 million CRE), and
Boostdrop (50 million CRE)
At launch of Crescent DEX, users can claim their CRE by completing the following on-chain tasks in the following order:
| Steps | Recipients | Allocation |
| --- | --- | --- |
| 1. Airdrop (20%) | Users that had been delegating ATOM based on a snapshot taken 2022-01-01 00:00 UTC (Block #8902586). No additional action is required. | 10 million CRE |
| 2. Liquid Staking (20%) | Users that use liquld staking of CRE | 10 million CRE |
| 3. Liquidity Providing (20%) | Users that add liquidity to the bCRE pool | 10 million CRE |
| 4. Swap (20%) | Users that use Crescent DEX to make a swap | 10 million CRE |
| 5. Governance Voting (20%) | Users that vote on a governance proposal | 10 million CRE |
| | | Total 50 million CRE |
Full allocation can be claimed when the user completes the tasks above within 6 months from launch. Unclaimed CRE from the airdrop quantity within the claim period will be allocated to the Community Fund.
The number of CRE a user receives is proportional to the square root of delegated ATOM at the time of the snapshot, with three 2x multipliers for supporters of Gravity DEX under the following conditions:
If participated in governance proposal #38 or #58
If provided liquidity to Gravity DEX
If used Gravity DEX
How to claim the Airdrop
Before you can claim the Crescent airdrop, you must first verify whether or not you are eligible; if you are an ATOM delegator, you can verify your eligibility and expected airdrop quantity here.
Once you've confirmed that you're eligible to claim the Crescent airdrop, the next step is to visit the Crescent Network airdrop page and connect your Keplr wallet to claim.