We are pleased to be a part of the 19 new validators on the Stader labs providing quality, secured validation services and helping institutional investors and regular token holders to profit off their crypto assets.
At 01node, we see much more than simply block validation in our mission with any project we are working with, We are deeply in decentralization and security.  We have earned a reputation as a high-performance and reliable option in the market. Our bare metal servers colocated in 2 tier-3 data centers advanced network topology allows our platform to secure a 99.9% uptime.
This partnership with 01node and 18 validators will allow institutions and crypto holders to earn passive income by delegating their assets tokens to a trusted validator (I.e 01node, etc) and proportionally sharing block rewards.
Who is STADER LABS?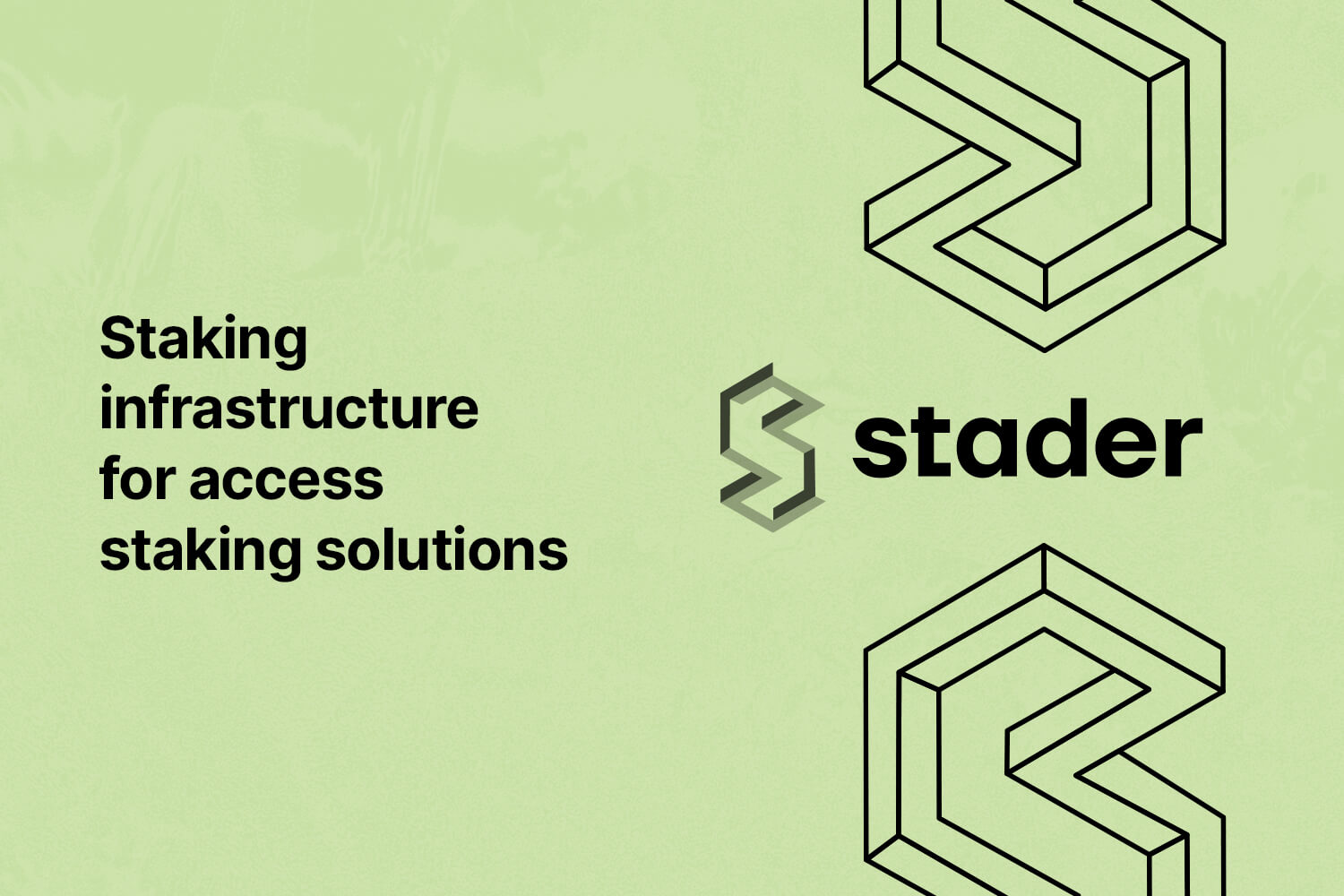 Stader Labs is a staking infrastructure platform that helps both retail and institutional investors access staking solutions. In November, Stader launched on Terra and has since amassed over $222 million worth of LUNA tokens in its liquid staking contracts and liquidity pools. With over $550M luna staked and  99.9% uptime, we are fully committed to offering the best services.
More tips about STADER LABS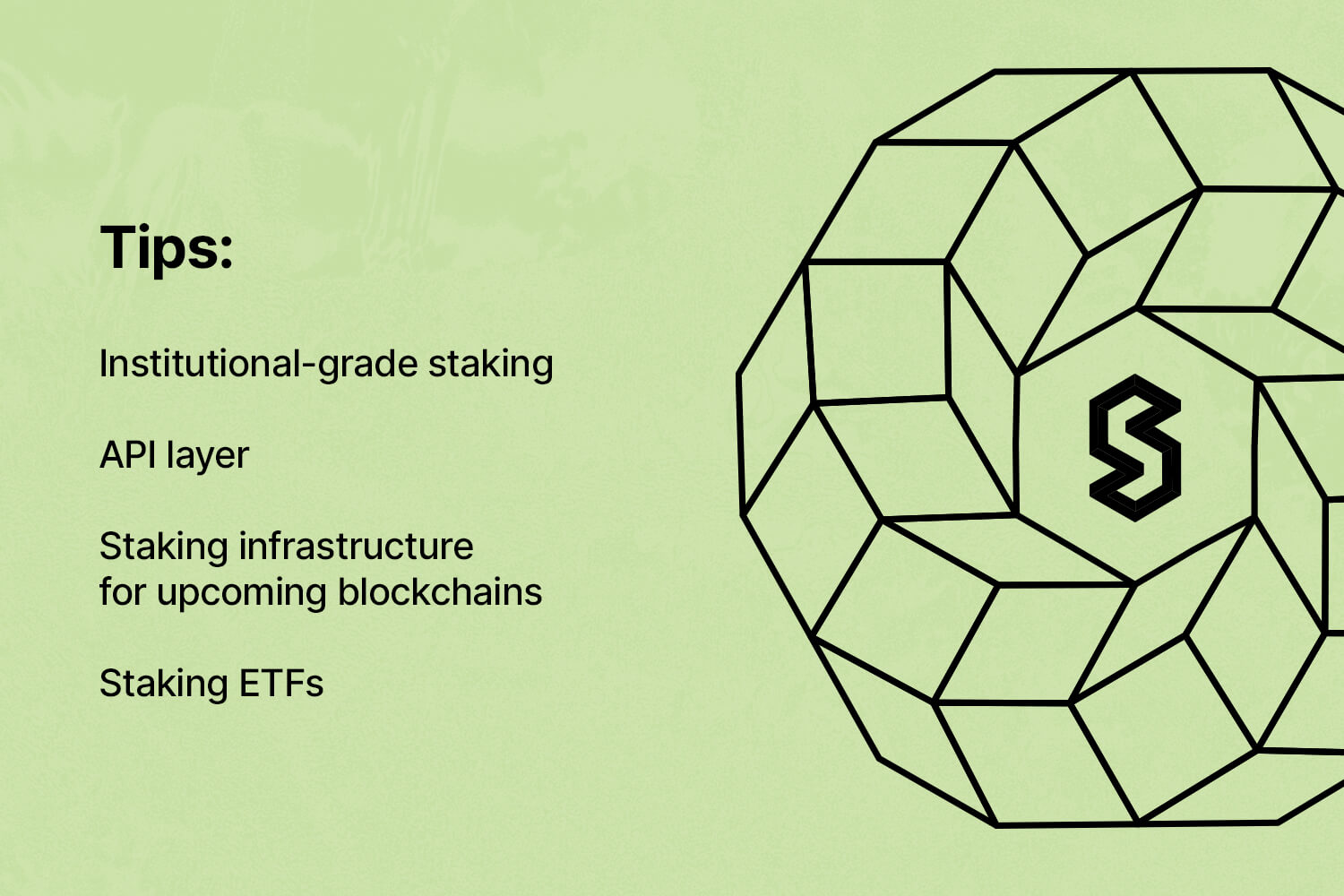 While Stader currently only offers staking services on Terra, the company plans to use the money from its latest raise to expand to other networks. Der aims to integrate with the top 7-10 PoS blockchains over the next one-two years. In the long term, there are several multi-billion dollar opportunities Stader can explore, as detailed below:
1. Institutional-grade staking: Many institutions and funds find it hard to manage their staked portfolio due to complex tax and regulatory issues. Stader's staking infrastructure can be leveraged to build customized staking vaults for institutions and funds that are optimized for—- Returns and risks while enabling easier Governance Tax implications across geographies Regulatory compliance Institutional-grade security
2. API layer: The next 500 million to 1 billion users will be onboarded to crypto via exchanges and mainstream fintech applications like Robinhood, Revolut, and others. These users will demand value-added solutions like staking, DeFi, etc. within these platforms. Stader's staking vaults can be used to build the Web-3 equivalent of an API layer to connect these applications.
3. Staking infrastructure for upcoming blockchains: Upcoming blockchain networks, including L2s and side-chains, desire to build their staking infrastructure already optimized for the staker's experience. Stader can be the go-to provider of staking middleware for newer blockchains. Conversations with upcoming blockchains are ongoing.
4. Staking ETFs: Investment-grade products like staking ETFs can be built leveraging native Stader vaults. For example a user can deposit 100 USD on Stader to get exposure to a staking ETF composed of 50% EtH, 20% LUNA, 20% SOL etc. 5. DApp Staking:Stader staking infrastructure can be leveraged for DApp staking to enable easier staking, governance delegation, unlocking liquidity, and tax-efficient rewards management.
What's in for you?
Among the most important elements of this partnership is the ease of stake, since clients enjoy a simple stake feature. If you are interested to stake your assets tokens with 01node you are just a click away: HERE
About 01node
01node is a high quality staking and validation service. We have the expertise and time tested infrastructure as a highly secure and reliable node. Our track record shows this reliability, We prioritize great focus on security and we ensure the best practices for every service we offer. We aim to provide the best performance and reliability through our physical infrastructure collocated in tier-3 datacenters.
Our existing validator nodes have secured value on several POS networks since their inception such as Terra, Iris, Solana, Cosmos, Near, E-money, IOV, Solana, Skale, Secret Network, Oasis and others who will soon launch like Celestia or Nomic chain, and Near Protocol. Collectively, we currently secure $720M in user-staked assets.